Posted by Overnight Caskets on 21st Aug 2021
"Hey Siri, where can I get the cheapest oil change?"
"Alexa, search for the cheapest loveseats near me."
Google search: cheapest winter coats.
Everyone wants a good deal - especially when it comes to some of those bigger purchases. Even with smaller buys, it feels good to save money. Many people find themselves Googling the phrase "cheapest casket" or "affordable caskets." Caskets are one of the most expensive parts of a funeral, especially when you buy directly from the funeral home. Many families are looking to save a little money on the casket so that they can put it towards other things, like more flowers, meals for those closest to the deceased, or money for the child of the deceased.
When you go to Google "cheapest casket," there's a trick to getting a truly affordable casket that does not sacrifice quality: buy a casket online from Overnight Caskets.
Why Do Caskets Normally Cost So Much?
The average price for a casket in the US is in the $2,000 to $3,000 range. This cost reflects the materials, the time put into making it by the woodworkers, and a price bump added by the funeral home. Buying a casket is similar to buying a table or an appliance: there is a certain minimum that you would expect to pay due to the size and quality of the item. This is why it might not be realistic to want a casket under $500 that is made of metal or wood - as opposed to cardboard.
Another added price bump when you buy a casket from a funeral home is the cost of packages and extras. Many funeral homes sell funeral packages that include services like dressing, embalming, styling, makeup, interment, closing the grave, and allowing the family to use their building for the service. If you and your family truly want all these services, then a package can be a great deal. However, most families don't need or want every aspect of this package. For example, if you do not want your loved one to be embalmed or if you plan on having a closed casket funeral, then this package would be a waste of money.
Thanks to the FTC Funeral Rule, funeral homes are required to give families a written price list as well as honestly answer price questions over the phone. If you really want to buy a casket from a funeral home, one way to get the cheapest casket is to buy only the casket and turn down any packages and extras.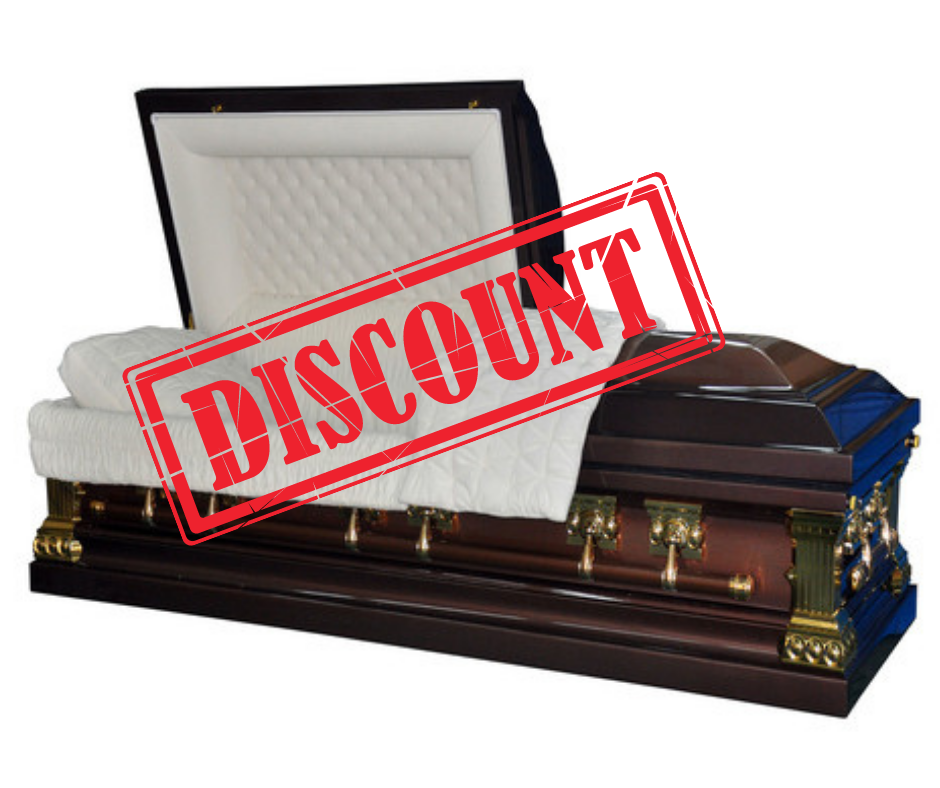 How To Find The Cheapest Casket - Without Sacrificing Quality
Whether you are buying a used car, furniture, the latest fit, or appliances, the hardest part is getting a good price without being scammed. Most people know how to navigate this when it comes to buying clothing and used vehicles. However, when it comes to caskets, it can be much harder to find an affordable casket that is still good quality.
The best thing you can do to find an affordable casket is to buy the casket online instead of in person. Online retailers consistently have lower prices than brick and mortar funeral homes, so you can save money instantly just by changing where you are shopping.
However, when you buy anything online, there is always a slight risk of being scammed. Perhaps you know someone who tried to buy lawn furniture on Amazon and received a 5" tall set of doll chairs. Maybe you tried to buy an outfit or accessories on Wish.com, but what arrived in the mail was a few scraps of fabric that did not remotely resemble the product you ordered.
Here are 3 ways to safely buy a casket online:
1. Look at the reviews for the product. Reviews can help you determine the quality of the product before you spend money on it. If previous customers are giving it 5 stars and raving about the quality, then you know it is a good item.
For example, if you read the reviews for the Lincoln Spruce Blue Casket with White Velvet Interior, you will notice all 4 and 5 star reviews. One review from Amber H. reads: "This has got to be about the best looking casket I've ever seen at the price I've got it for. I am very happy with it - very good quality. And it was amazingly beautiful; everything about it was just perfect." (Review edited for grammar and punctuation). Another review from Mildred H. says: "A beautiful casket for my dad. It was tasteful and not gaudy. Beautiful color."
2. Determine if the company is legitimate by locating their contact information on the website. Sketchy websites will be purposefully hard to contact - this is because they want to avoid dealing with angry customers who they just scammed. Legitimate companies that care about their product and their customers will be easy to contact. For example, Overnight Casket has all contact information conveniently listed on our Contact Us page. We are available 24/7 through phone, email, or chatbot.
3. Keep in mind that if the price is too good to be true, it probably isn't true. If a website lists caskets for under $500, it probably won't be very high quality. You should expect to pay at least $600 for a simple, wood casket that is sturdy and well-made. The only other way to buy a casket for that little is if it is a temporary cardboard or cremation casket. Most families want either a wood or metal casket, unless their loved one is being cremated.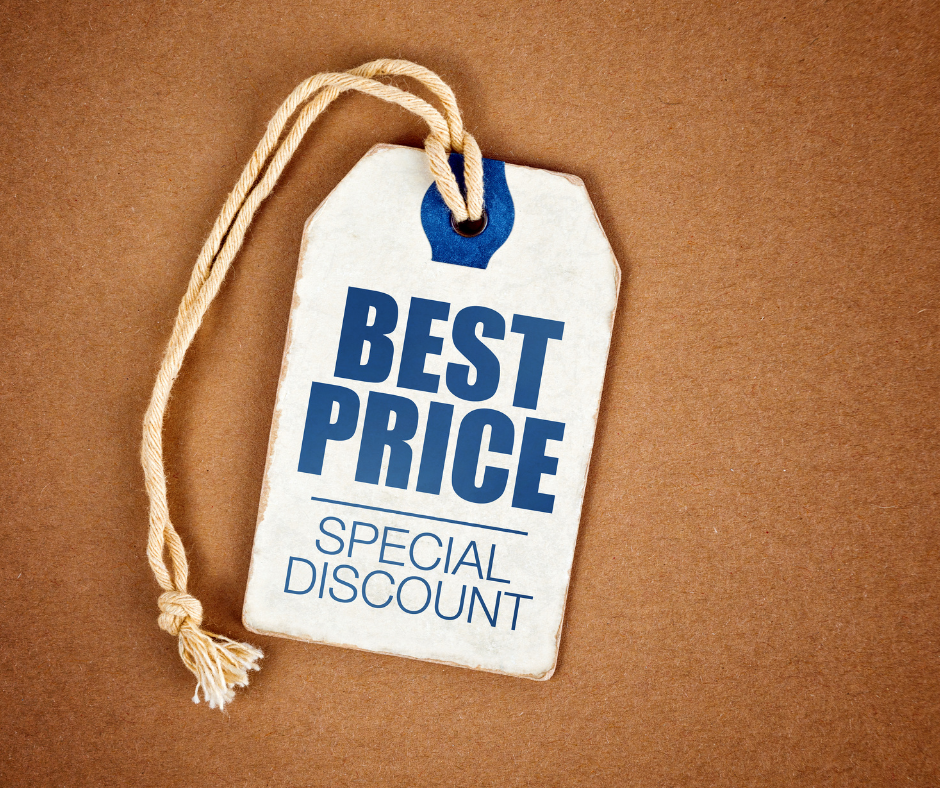 When you buy a casket at Overnight Caskets, our cheapest casket is the Poplar Veneer Wood Matte with Satin Finish, which costs $689. The reason it is so affordable is because it is made with veneer wood, as opposed to solid wood. It is also simple with fewer decorations and features than other caskets. It is also more affordable because the finish is satin instead of velvet; satin is a less expensive fabric, so the reduced cost of materials is reflected in the total price.
For more tips on how to avoid scams when buying a casket online, check out our casket buying safety guide.
How To Buy an Affordable Casket Online
Buying a casket online is one of the best ways to save money when you are planning a funeral. Because online retailers usually have less overhead than brick and mortar funeral homes, their caskets are more affordable - without sacrificing quality.
If you have ever bought clothing, ordered takeout, or made a purchase on Etsy, then you are well prepared for buying a casket online.
Step 1: Browse the catalog. You can easily sort by the material of the casket, the size, the type of couch, price, and which caskets are the best selling. The catalog shows reviews, product descriptions, photos from different angles, and the product dimensions all in one listing.
Step 2: Take your time to do research. Unlike buying a casket from a funeral home, there is no rush when you buy online. No salespeople will ever try to upsell you, guilt trip you, or only show you the most expensive items in the showroom. If you have questions about types of caskets, casket sizing, or what type of casket is safe for cremation, there are many resources to help you make an informed choice.
Step 3: When you make your choice, simply click "add to cart" and go through check out the way you would for any other e-commerce website. The check out process can be slightly different if you are pre-planning because you won't need to give a delivery address right away. However, if you are purchasing at the time of need, then you will need to provide a delivery address. All caskets from Overnight Caskets ship quickly and are handled with great care so that they are not damaged when they arrive.
Step 4: If you are working with a funeral home to plan the rest of the funeral, they are required to accept any items that you purchase from another vendor. Under the FTC Funeral Rule, they are not allowed to charge any extra fees if you and your family decide to purchase a casket online.
The only consideration is that some funeral homes require the courier or the family to dispose of the casket's packaging. If this is the case, you can either recycle the cardboard and Styrofoam packaging yourself or pay a fee to have the delivery team handle it. Contact Overnight Caskets if you have any questions about this policy or run into any difficulties with the funeral home during the delivery.
Find The Cheapest Casket at Overnight Caskets!
At Overnight Caskets, "cheap" means that you won't have to break the bank to give your loved one a dignified send off, nor does it mean that you have to sacrifice quality for affordability.
Our caskets are priced much lower than caskets from other retailers. Here's why:
1. We buy directly from the manufacturer, so we get a good price and can pass the savings onto you.
2. As an e-commerce company, we do not have as much overhead as most brick and mortar funeral homes. Less overhead means that we don't have to markup the caskets by a few thousand dollars to keep the lights on.
3. Overnight Caskets isn't a chain - unlike some funeral homes which are owned and operated by Service Corporation International (the funeral equivalent of Walmart). This means that prices are never inflated by region, so you pay the same affordable price even if you do live in an area with a higher cost of living.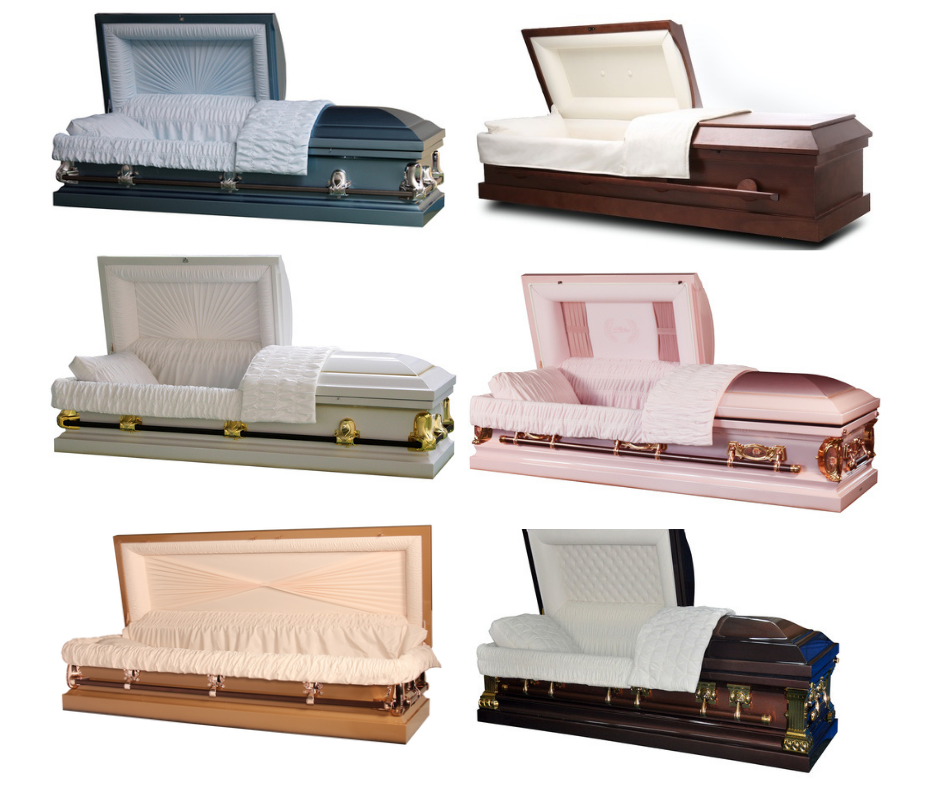 When you browse the catalog, you will notice that a majority of your caskets cost less than $1,500. For example, the Matte Walnut Veneer Wood Casket with Ivory Interior costs $995 (before tax) and comes with free shipping. If you want a metal casket, the Economy Silver Casket and the Economy White and Gold Casket both cost $999 before tax.
Overnight Caskets also offers some of the cheapest caskets in a variety of colors. Whereas other casket retailers may charge extra for uniquely colored caskets, our colorful caskets range from $1,099 to $1,300. Many families enjoy our selection of purple caskets, including the Purple Rose White Finish Casket with Pink Crepe Interior and the Gemini Lilac Purple with Pink Crepe Interior Casket.
For families who want more masculine colors for their loved ones' caskets, we carry many options for blue caskets. The most popular choice is the Spruce Blue Casket with a 'Praying Hands" detail; this metal casket costs only $1,199 and ships free to anywhere in the US. Overnight Caskets also carries high-quality, affordable caskets in burgundy, black, white, rose, silver, gold, and several shades of brown depending on the type of wood used.
Even our most expensive casket in the catalog is a fraction of the price of caskets at funeral homes. Many funeral homes stock their show rooms with caskets that can cost up to $10,000, and their salespeople are incentivized to steer grieving families towards these pricey caskets. In comparison, Overnight Caskets' most expensive casket is the Bronze Casket - Brush Gold with Light Gold Finish and Almond Velvet Interior, which is only $4,500. The second most expensive casket in the catalog is the Presidential Solid Mahogany Casket with Almond Velvet Interior, which is only $3,200 and comes with free shipping.
Find The Cheapest Casket Without Sacrificing Quality

No matter what your budget, you and your family are guaranteed to find a high-quality, affordable casket when you shop online at Overnight Caskets. Start your journey today by browsing our catalog. Please contact Overnight Caskets if you have any questions or concerns.