Posted by Overnight Caskets on 19th Aug 2020
Nowadays it is possible to buy anything online, from clothes to appliances to tech. Online shopping makes it more convenient and affordable to make purchases from the comfort of your home. Did you know that you can also buy a casket online?
The traditional method of purchasing a casket for yourself or a loved one is very stressful. It involves going to a funeral home, usually while in a state of mourning, and being badgered to purchase expensive packages. Funeral homes often markup the prices of their caskets to turn a profit, sometimes charging as much as $10,000 for a single casket.
The best way to avoid the unnecessary anguish of having to haggle over the price of a loved one's casket is to buy one online. Not only is there no haggling or sales tricks, but there is no markup.
Experienced online funeral retailers like Overnight Caskets offer high-quality caskets for an affordable price. We are able to keep our prices low by partnering directly with the manufacturers. Without the middleman, there is no markup and no added fees. We know that purchasing a casket is one of the hardest things that you have to do when a loved one passes away. This is why we try to make the process as easy and painless as possible. With our 24/7 toll-free number and online chatbots, we will be there for you every step of the way.
Whether you are buying a casket for a loved one or pre-planning for yourself, this guide will provide you with all the information you need to make an informed choice.

1. What is Your Budget?
Budget is always the best place to start when purchasing a casket. If you are buying a casket for yourself, then deciding on a budget can prevent you from overspending. If you are buying a casket for a loved one, it can prevent you from accidentally making bad financial decisions while you are grieving.
There are many challenges that come with setting a budget for a casket. When shopping for a loved one, many people are torn between being practical and overcompensating by spending more. It is a common mistake to spend more on a fancier casket in order to "prove" how much you loved your family member. However, this is not necessary. Choosing a casket is not about proving affection, it is about providing a family member with a dignified funeral in a way that matches who they were.
One useful way to think about setting a budget is to start by looking at finances. Then ask yourself what your loved one was like. Was he or she a thrifty, practical, no frills type of person? Did they enjoy nice things? What kind of car did they drive? If your loved one was a practical Saab kind of person, then spending less by purchasing a simple casket would be a better way to honor them. Whereas if your loved one drove fancy cars and liked expensive things, then spending more on a fancier casket would be what they would have wanted.
When setting a budget to buy a casket, beware of price markups. The best way to avoid inflated prices is by buying a casket online as opposed to going to a funeral home. Caskets from Overnight Caskets range from $700 to $4,500, with the average price being in the $1,000 to $2,000 range.
2. The Pros and Cons of Buying a Casket Online
There are pros and cons when you buy anything online. Some of the pros of online shopping for a casket include:
It is cheaper than purchasing from a funeral home
It can be less overwhelming to see photos on a computer screen than to see caskets in person
You can take your time and do your research
You can shop around from the comfort of your own home at your convenience
You will not be subjected to pushy tactics or upselling the way you would when purchasing from a funeral home
It is easier to involve the whole family in the buying process because you have the time and flexibility to get input from friends and family members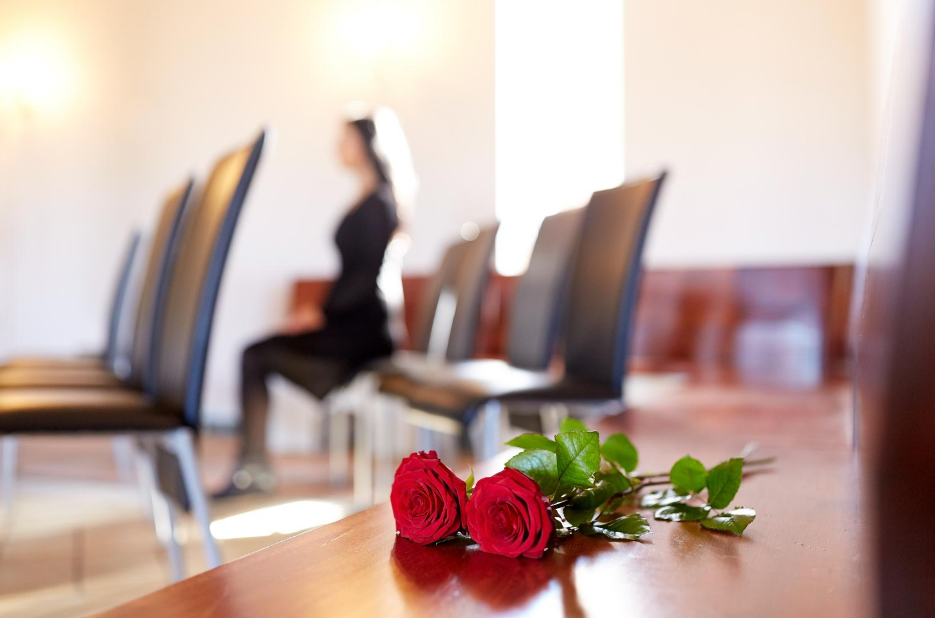 There are also cons of online shopping for a casket. These include:
Buying online involves shipping, which does take time and requires the customer to dispose of the packing materials
You can't see the casket in person before buying it
Purchasing funeral items from multiple vendors involves more paperwork
For some customers, buying a casket online is ideal for them because they like to take their time, they want to save money, and they enjoy shopping from the comfort of their own home. However, some people need to see items in person before making a purchase. No matter how you prefer to shop, Overnight Caskets is happy to answer all your questions to help you make an informed choice.
Another benefit of buying a casket online is that Overnight Caskets offers a unique preneed option. This allows you to buy your own casket ahead of time and have it shipped out when the time comes. While some funeral homes offer pre-planning, it is often expensive and you are forced to pay for packages that you don't want. With Overnight Caskets' preneed program, you can purchase an affordable casket online so that you are prepared when the time comes.
3. What is the Difference Between a Casket and a Coffin?
This is a very commonly asked question. The difference between a casket and a coffin is the design. Whereas caskets are rectangular in shape, coffins are wider at the shoulders and tapered at the feet. Because the term 'coffin' can be frightening to some people, many funeral retailers will refer to coffins as caskets in order to avoid certain associations.
The second difference between a casket and a coffin is that caskets often have a nicer interior and finish. Caskets are usually lined with a comfortable cloth interior, usually velvet or another high-quality fabric, and can feature personalized imagery. Coffins, on the other hand, feature a more minimalistic interior. Coffins are usually cheaper than caskets because of the simplicity and difference in quality.
4. Should I Buy A Wood or a Metal Casket Online?
Many people ask about the difference between a wood and a metal casket. They are actually quite comparable and can meet different needs. Wood caskets from Overnight Caskets are made from high-quality wood, usually mahogany, walnut, cherry, or oak. You have two options when you buy this kind of casket, solid wood or veneer wood. Solid wood offers greater craftsmanship and quality with a slightly higher price tag. Veneer wood, on the other hand, is a more economical option, which looks quite similar to solid wood but is slightly cheaper. There are a wide range of options for wood caskets, which allows you to select a color and finish that best honors your loved ones.
Overnight Caskets also offers cremation caskets, which are wooden caskets that are safe for cremation and slightly cheaper than burial caskets. Cremation caskets range from $400 to $1,300, making them a more affordable option. It is recommended that you buy a casket for yourself or a loved one even if they are being cremated. This is because you may want to have a viewing to allow friends and family to say goodbye. During the viewing, it can be a comfort to see your loved one looking comfortable and dignified in a well-made wood casket.
Metal caskets are not ideal for cremation; however, they are often preferred because of their ability to be sealed. Most metal caskets come equipped with a gasket seal that is designed to keep out the elements and to protect your loved one. Most caskets are made from steel, bronze, or copper. Bronze caskets are especially long lasting because they do not rust. Steel caskets come in a variety of different grades, finishes, and styles. If you are buying a metal casket online from Overnight Caskets, then you will have many options for colors. Overnight Caskets also offers different gauges for metal caskets, 18 gauge and 20 gauge. The term 'gauge' refers to the thickness of the steel; the lower the gauge, the thicker the steel. This means that an 18 gauge casket is more durable than a 20 gauge casket, which means that it will cost a little bit more.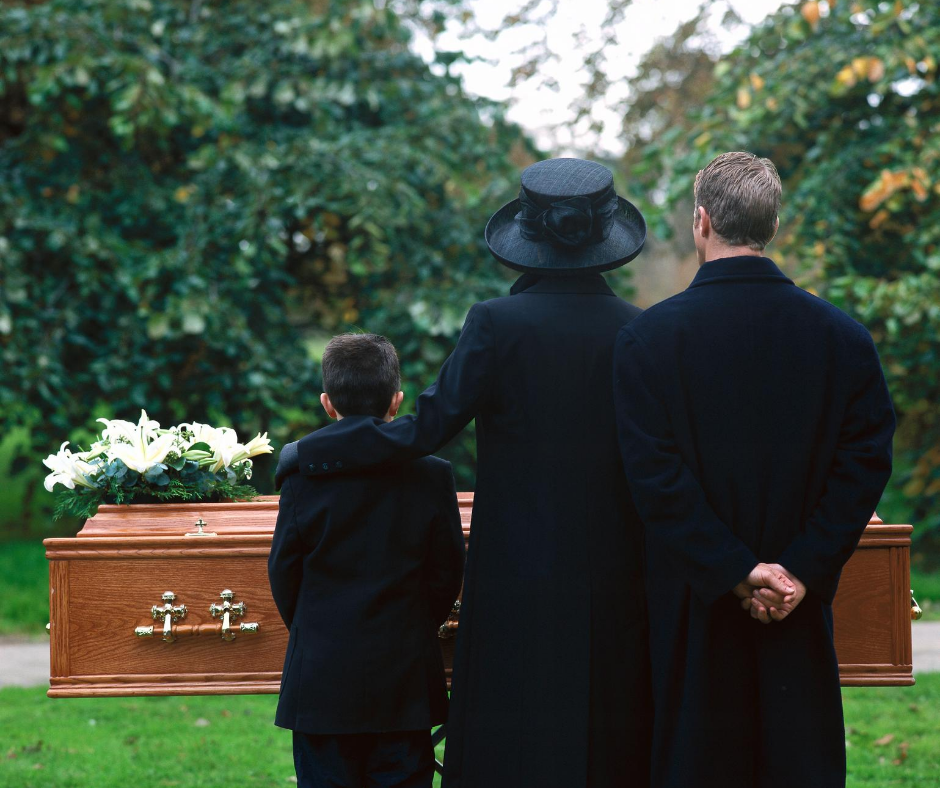 If you feel overwhelmed or have questions about which casket to buy online, please don't hesitate to contact Overnight Caskets. We are available 24/7 to answer your questions, offer advice, and walk you through the process.
5. You May Need an Oversized Casket
Humans have been getting taller and larger over time. This means that the average person today is bigger than the average person was 100 years ago. Scientists say that it is because of greater access to food, better nutrition, more attention to physical fitness, and general human evolution. When people get bigger, their caskets need to get bigger too.
This is why Overnight Caskets offers oversized caskets. One major benefit of buying a casket online is that it is much easier to find affordable oversized caskets. Many funeral homes do not stock oversized caskets and may try to charge significantly more for them. At Overnight Caskets, we price our oversized casket comparably to all of our other caskets. We do this because we do not think it is right to overcharge you if yourself or a loved one is taller than average or lived in a larger body.
Oversized caskets come in two different options for sizing. The standard oversized is 78 inches in length, 27.5 inches wide, and 14.5 inches in height. The extra oversized is 85.5 inches in length, 30.5 inches wide, and 14.5 inches in height. Buying a standard or extra oversized casket is recommended if you or a loved one is big boned or extra tall. Oversized caskets are recommended so that you or your loved one can be relaxed-looking and not appear crowded or rumpled during the service.
6. Full-Couch Caskets vs. Split-Couch Caskets: Why You May Want to Buy a Full-Couch Casket Online
Split-couch caskets are the most commonly used type of casket; they consist of two separate pivoted pieces that serve as a lid. For a viewing or a service, the head-segment is left open while the foot-segment is closed. Both segments can be opened, but it is rare for both to be open during a service.
A full-couch casket does not have the split in the lid, so the entire body of the deceased is revealed for a service or viewing.
There is little difference between a full-couch and a split-couch casket. Overnight Caskets offers full-couch caskets online in a variety of colors, materials, and finishes. Our full-couch caskets are priced affordably and made from high-quality materials. While many customers opt to go for a split-couch casket because they are more traditional, for some people, a full-couch casket may be right for them. We have served many customers who opted for a full-couch casket for their more eccentric and fashionable loved ones in order to fully honor the deceased and their unique style.
Quick Tips for Buying a Casket Online
Ask lots of questions. You want the best for yourself and for your loved ones. Make sure you are getting what you want by asking questions. There is no such thing as a silly question or a matter that is too small. Our 24/7 toll-free number and chatbots are available to help!
Do not buy a casket for yourself or a loved one until you are 100% sure that you are making the right choice. It is a big and very permanent decision. In order to avoid regrets and anguish, take the time to do your research and think about your options when buying a casket online.
Use the buddy system. It is overwhelming to purchase a casket. Many people have an especially hard time pre-purchasing a casket for themselves. It can be helpful to have a trusted friend or family member to talk to during the process.
To learn more about buying a casket online, browse our online store or visit our pre-planning website to pre-purchase your own casket today.