Posted by Overnight Caskets on 14th Aug 2020
Planning a funeral for a loved one involves making a lot of hard decisions. There is so much that you need to buy: the casket, a burial vault, and a headstone. Then there is the matter of planning the service and the wake. One way to make this process easier for your loved ones is to pre-purchase a casket online.
Why Should I Pre-Purchase a Casket?
Caskets are one of the most significant purchases that you make when planning the funeral. Not only are they one of the biggest expenses, but selecting a casket can be one of the hardest decisions. This is why Overnight Caskets wants to make the process easier with pre-planning. We offer a variety of pre-planning options that allow you to pre-purchase your casket and then have it shipped out when the time comes. By pre-planning, you can take control of the process, make selections that best reflect your tastes, and save your loved ones from the burdens of having to funeral plan while grieving.
What are the Benefits of Pre-Planning?
There are many benefits to planning ahead. The truth of the matter is that most people don't make the best decisions when they are grieving. They have just suffered a serious loss and don't have the capacity to make hard choices. By pre-planning, you are able to lift this burden off of your loved ones by making those hard decisions for yourself. One of the biggest benefits of funeral pre-planning is that everything will be ready to go when the time comes. This takes all the purchasing and planning out of the hands of your loved ones, allow them to take care of themselves during a challenging time.
By pre-planning, you are also able to take control of the decision making and pick out the casket that you want. While it can be hard to even think about your own casket, many people find it comforting to have that control when selecting a casket. It is like picking out a car: you need something that matches who you are. Whether you would prefer a classic burgundy or wish to be buried in your favorite color, Overnight Caskets can help. We offer a variety of options and can help guide you through the process of choosing a casket that is right for you.
Pre-planning is the best way to ensure that you get a funeral that suits you. Take control and ease the burden on your loved ones by pre-purchasing a casket that meets your needs and matches your style.
One of the biggest benefits of pre-planning is that you can save yourself and your family money. No one makes good financial decisions when they are grieving. Many funeral homes know this and will try to mark up prices to take advantage of families in mourning. The best way to avoid being overcharged for a casket is to pre-purchase your own casket online.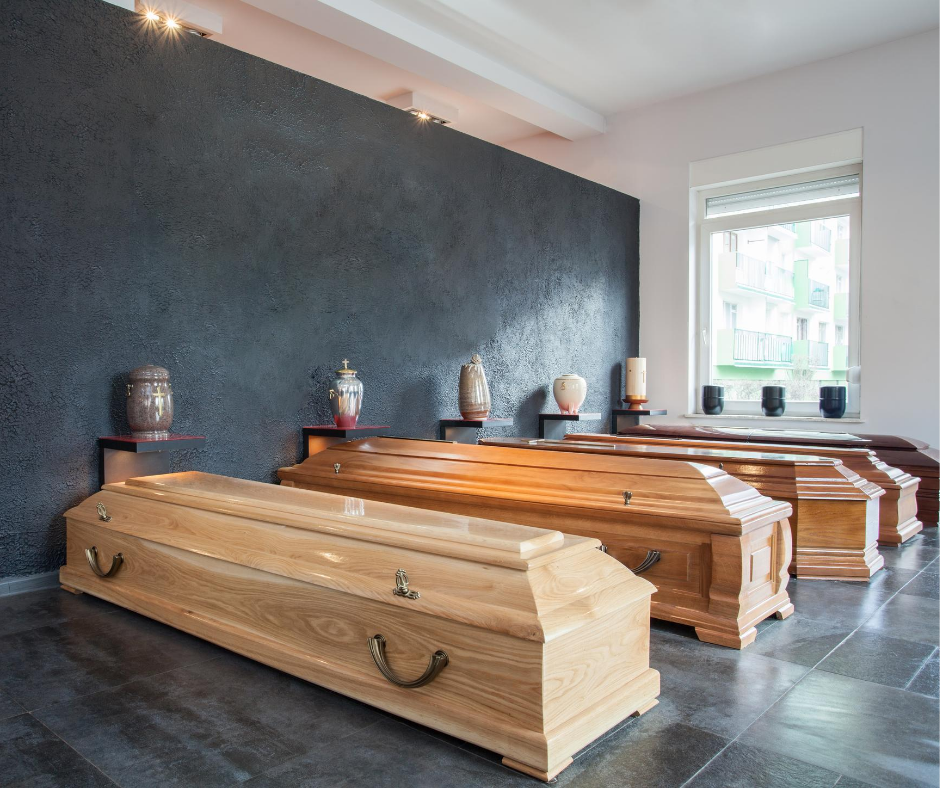 You can easily save money on your casket by being able to shop around and compare prices ahead of time. People often shop around for purchases, from buying a car to getting insurance. You probably shop around for the best deal on a new phone or search for the supermarket with the lowest prices on produce. Why not shop around for your casket? By buying a casket online, you can easily toggle between different tabs and compare different looks, colors, and materials to get the highest quality for the lowest price.
In addition to shopping around to save money, Overnight Caskets helps you save money on a casket by guaranteeing the lowest prices. We keep our prices low and our quality high by cutting out the middle man. Because we get our inventory from an independent manufacturer, we do not have the markup or the overhead that most funeral homes have. Therefore, when we save money, we can pass those savings onto you by keeping our prices low.
Finally, many of our customers will tell you that the biggest benefit of pre-purchasing a casket is that it is a great way to avoid haggling at the funeral home. Whether it is purchasing a new car or paying for a funeral, no one enjoys haggling. It is stressful, exhausting, and can quickly get expensive. Many funeral homes have a lot of overhead, so they mark up prices, add hidden fees, and try to convince grieving family members to pay for expensive extras that they do not want or need. You can avoid all of this by pre-purchasing your casket. When you buy a casket online, there is no haggling, no mark ups, and no one trying to sell you expensive extras. All you have to do is select a casket and hit Add to Cart.
5 Things to Consider When Pre-Purchasing a Casket
What is your budget?
When making large purchases, a budget is always a great place to start. At Overnight Caskets, we offer caskets that range from $700 for a simple casket to $4,500 for a fancier casket. The average price for one of our high-quality caskets is between $1,000 and $2,000. When you determine your budget, it is important to think about what kind of person you are. Are you thrifty, minimalistic, and keen on enjoying life's simple pleasures? Do you take pride in investing in high-quality goods and like to show off your newest accessory? Think about how much you want to spend and what kind of casket will be the most "you."
What are Your Wishes?
Pre-purchasing your casket allows you to ask yourself, "what do I want for a funeral?" This is a question that many people have not thought about before. It can be hard to imagine your own funeral; however, pre-planning is a good time to get comfortable with the idea and to decide for yourself what you want. Do you want a big funeral? Do you want a small funeral? Do you want to be buried or cremated? These questions can help guide your buying process. For example, if you want to be cremated, then you will need to purchase a cremation casket. These are always wood and are usually cheaper than some of the burial casket options. However, if you want a bigger funeral, then you may want to select a more grand casket.
If you are having a hard time figuring out what you want for your funeral, then it can be helpful to think about the funerals of loved ones. If your deceased family members tended to have funerals a certain size or if they were all laid to rest in a certain kind of casket, then you could follow suit.
Make Sure to Take Your Time
Impulsive purchases are usually a bad idea. It is recommended that you take some time to consider your options when you pre-purchase a casket. With pre-purchasing, there is no rush, which allows you to weigh your options and make the best choice for you. It is recommended that you bookmark or screenshot some of your options and come back to them the next day. Buying a casket is a lot like buying a car: it's a big choice, so it is best to consider all your options and not rush into anything.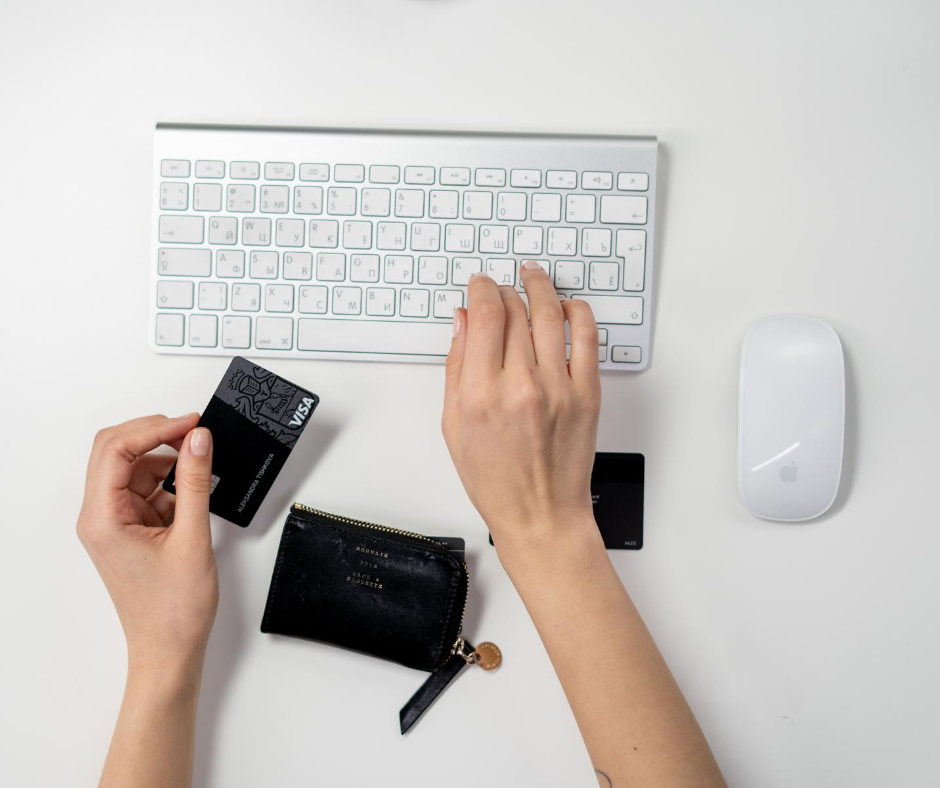 If You Get Stuck, Phone a Friend
It is recommended that you don't make big choices all alone. If you feel overwhelmed at the prospect of pre-planning or don't know how to start, get someone to help you. Having a shopping buddy can provide you with a reality check. Sometimes it is easy to get lost in the shopping process. Having someone to remind you of your budget, ask you if you really want this, and tell you "no, that's not you" can be very helpful.
What Information Would Help You Make This Choice?
It is a big decision, so ask a lot of clarifying questions. Ask yourself "what is important to me?" For example, if it is very important to you that your casket be durable to protect you from the elements, then you will probably want a thicker gauge of steel. You may also want a sealer or gasket casket that seals tightly to keep the water and air out. When you are selecting a casket, there is a lot of jargon that you may not understand.
This is your opportunity to do some research and ask a lot of questions. You have a right to know all about what you are getting. By asking questions and examining your options, you will be more prepared to select an affordable casket that meets your needs. At Overnight Caskets, we are available 24/7 to answer all your questions. If you find yourself getting stuck, please contact us if you have questions or need more information.
How Exactly Do I Pre-Purchase a Casket From Overnight Caskets?
Once you have made the decision on a casket that fits within your budget and meets your needs, the next step is the purchasing part. Overnight Caskets utilizes an easy to use pre-need website where you can purchase a casket entirely online. Simply locate the casket you have decided on and click Add to Cart. Then you will be taken to a checkout screen where you can input the shipping address, your payment information, and any coupon codes. If you do not have a delivery address at the time of purchase, you will be able to provide it later when the time comes.
The funds you pay for your casket will be placed into a trust account and will not be touched until your casket is shipped at the time of need. This means that you can get a refund or change your mind about your casket and exchange it if needed. Make sure to notify your loved ones of your wishes and send them a copy of the paperwork detailing your purchases and plans.
When the time comes, someone must contact Overnight Caskets and we will ship the casket to your desired address. If you have any additional questions about this process, please feel free to call our toll-free number so that we can answer all of your questions.
What Happens at the Funeral Home When I Pre-Purchase a Casket?
Under the FTC Funeral Rule, all funeral homes are required to accept any products that you purchase on your own from a vendor with no additional charges. However, make sure that the casket you purchase fits you or your loved one's needs. For example, if you want to be cremated, then you need to purchase a cremation casket. If you are a person who is big boned or taller than average, you may need an oversized casket to ensure a comfortable, relaxed-looking fit.
At the funeral home, someone should first notify the funeral director of what items you have already pre-purchased and then ask for a price list of the products and services that they offer. Even if you have already pre-purchased a casket or other funeral items, funeral homes will often try to upsell families on expensive packages with added services that they do not want or need. It is important to resist these upselling tricks.
It is recommended that you and your loved ones familiarize yourselves with the local laws related to burials and funerals. Cemeteries may have different requirements for vaults and headstones, and while a funeral home can't charge fees on a pre-purchased casket, some cemeteries are allowed to charge fees. Contact your local cemeteries and funeral homes to learn more about their policies and fees.
Pre-Purchase a Casket Today
Funeral pre-planning is one of those things that is very easy for people to put off or avoid doing. It is hard and it can be daunting; however, a little time that you spend pre-planning now can be a real help to your loved ones when the time comes.
By pre-purchasing your casket and any other items like a vault and headstone, you have the power to assure that you can be laid to rest on your own terms. You can also save money and free your loved ones from the burden and hardship of having to make difficult decisions while they are grieving.
To lean more about funeral pre-planning and to pre-purchase your casket, contact Overnight Caskets or visit our Pre-Need website today.