Posted by Overnight Caskets on 28th Nov 2020
Burial vs. cremation is the biggest choice that people make when planning a funeral, whether it is their own or that of a loved one. According to the National Funeral Directors Association, an estimated 56% of all funerals will involve cremation instead of burial. While there are many factors that explain why cremation has become more popular, it is a very personal choice when it comes to your loved one's funeral.
Cremation: The Pros and Cons
Pros
More affordable - Cremation does not require a burial vault, plot, monument, or a hearse ride. This makes it a much more affordable option. Direct cremation is even more affordable because it involves the body being taken directly to a crematorium and cremated right away.
More environmentally friendly - Traditional burial involves putting a great deal of concrete and chemicals into the ground. Not only does this prevent great swaths of land from being used for other purposes, there is the risk of chemicals from the embalming leaching into the ground.
The family is able to keep the cremains in the home - Having the cremains at home can be beneficial to the healing process. It allows people to feel as though their loved one is still with them.
It is possible to divide up the ashes - If you have a large family, there may be disagreements about who gets the ashes. One benefit of cremation is that it is very easy to divide up the ashes among multiple people. There are also many options for cremation jewelry that allows you to keep a small amount of the ashes with you at all times.
Scattering the ashes can be a healing experience - After a loss, it is difficult to imagine the world without your loved one. Taking a trip to scatter their ashes is a great way to honor their memory. Taking such trips can also help the family come together and heal from the loss.
The process is much quicker - Drawn out funeral arrangements can be painful for a family that is in mourning. Cremation makes this process easier and less painful by providing expedited service. Direct cremation is the fastest option and may be ideal for your family, depending on the circumstances.
Ashes are easy to transport if your family moves away - Cremation is ideal for families that move around a lot, especially for military families. If you bury your loved one then need to move, you will have to deal with being unable to visit them.
Cons
Cremation may be against your loved one's wishes - It is very important to honor your loved one's wishes whenever possible. Many people want to be buried because cremation is against their religion. One may also choose burial because they want a more traditional service and to be laid to rest on a family plot.
Conflict within the family - Losing a loved one is emotionally very challenging, and it could bring up old wounds. It is common for families to have difficulty agreeing on who should get the cremains and where they should be scattered. One way to avoid conflict is to bury your loved one in a cemetery near their own parents, partner, or siblings.
Cremation is permanent - This may be an issue if circumstances ever arise where a second autopsy is needed. With traditional burials, it is possible to exhume a body if necessary. If your loved one was the victim of a crime or if you believe that other circumstances contributed to their death, then burial may be the best just in case more evidence is needed down the line.
Cremation does not offer as many chances for family members to say goodbye - Direct cremation especially does not lend itself to saying goodbye. However, a traditional funeral provides many opportunities for this. Family members have a chance to say goodbye at the viewing, during the ceremony itself, and are able to return to the gravesite to visit.
Cremation can be harmful to the healing process - Loss evokes different emotions in all of us. It is very common for family members to be disturbed by the thought of their loved one being cremated. When many of us picture a funeral, we often imagine a burial. This is why the idea of cremation can be jarring; it is unfamiliar and does not provide an easy visual as to where your loved one rests.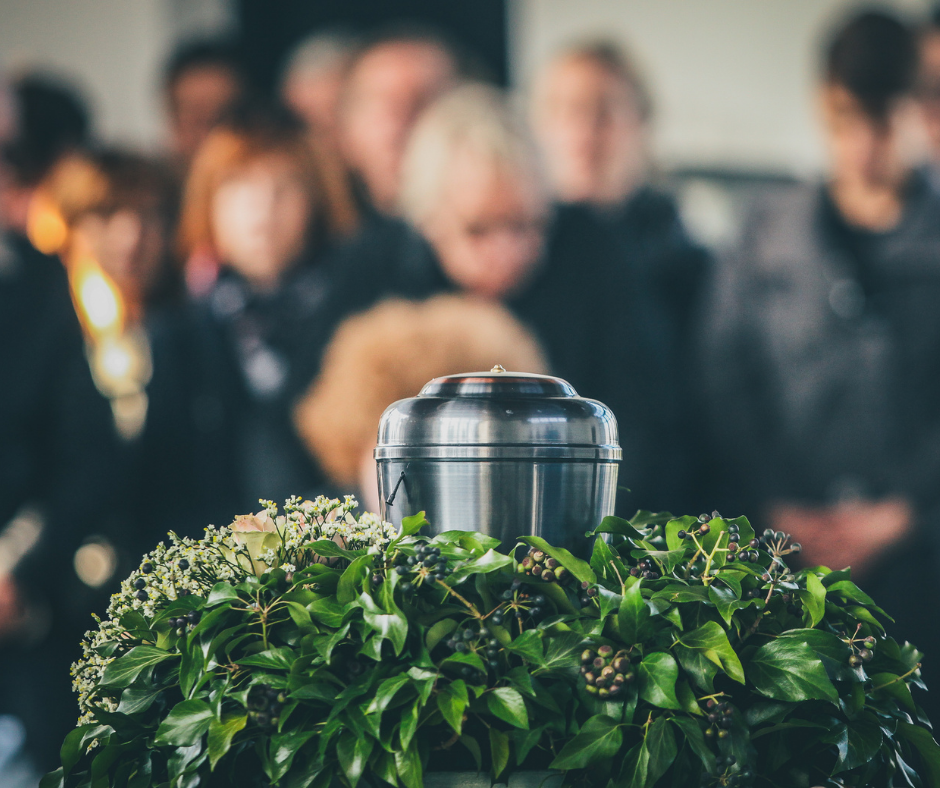 Burial: The Pros and Cons
Pros
Ideal for families with a family plot - Many families have a family plot or a family cemetery where their ancestors have historically been buried. If this is the case, it is common for people to want to be buried with their parents and grandparents.
Easy to visit loved ones - Especially if your loved ones are all buried in the same cemetery, burial makes it easy to visit your loved ones. Some families have traditions where they take a picnic to the cemetery, sit near the grave marker, and take the time to recall happy memories of their loved one.
Burial is a great way to say goodbye - Having a physical grave marker allows family members to repeatedly return and say goodbye. Traditional funerals also offer many chances to say goodbye, including during the viewing, at the service, and at the gravesite.
Burial is accepted by nearly all world religions - If your loved one was religious and you want to honor their beliefs, then burial is a good option. While some religions have deemed cremation appropriate, many still regard burial as the best way to ensure that a soul continues on.
Cons
It can be hard for relatives who live out of town to visit - One downside to burial is that the remains have to stay in one place. This means that if relatives live far away or if your family needs to move, you can't easily take your loved one with you as families are able to do with cremation.
May not be what your loved one would have wanted - Many people already have strong thoughts on burial vs. cremation. One popular sentiment is that some people don't like the idea of being in the ground. Especially for people who are claustrophobic, burial may be a frightening thing to think about.
Burial is usually more expensive - On average, burial is more expensive than cremation; however, you do have options to make burial more affordable. One way to save money is by buying a casket online.
There may be disagreements about the funeral arrangements - Big events like funerals and weddings often cause disagreements among family members. Sadly, there is no way around this. Arguing about the seating arrangements, flowers, music, and location is just part of planning any big family event.
The question of burial vs. cremation is a difficult decision to make. Here are 5 other factors that can help inform your decision:
1. There Are Many Ways to Make Burial More Affordable
If you want to bury your loved one and hold a traditional funeral, there are many ways to make that financially possible. One of the best ways to cut funeral costs is to buy materials online. Everything from caskets to vaults and headstones can be purchased online at a significant discount.
How does this work?
Most funeral homes have a lot of overhead to cover, which is why they will mark up prices as much as possible to turn a profit. Funeral homes may also try to sell bundles of services in order to charge more for funeral basics. However, at Overnight Caskets we buy our inventory directly from the manufacturer and sell it online through our e-commerce platform. This means that we don't have much overhead and can therefore charge much more reasonable prices for high-quality caskets and vaults.
If you want to plan an affordable funeral, the best way to save money is by buying a casket online. Under the FTC Funeral Rule, all funeral homes are required to accept any outside purchases without charging any additional fees. While a casket purchased from a funeral home can cost $2,000 to $5,000 or even as much as $10,000, caskets from Overnight Caskets range from $700 to $4,500 depending on the material and finish.
2. You Have Other Options Besides a Traditional Burial
Funerals are not a one-size-fits-all kind of event. In the same way that weddings are customized to honor the participants, funerals should be too. If you and your loved one were committed to living an eco-friendly lifestyle, you do not have to turn your back on that in order to plan a funeral. While cremation does involve less pollution than a traditional burial, it still releases pollutants into the air. The most environmentally-friendly option is a natural burial, where your loved one will be buried in a shroud or a wicker casket in an area that is set aside for natural burials. Most natural burials do not allow for a grave marker in order to preserve the integrity of the land. While it is not for everyone, some families may prefer a natural burial. Make sure to check your local laws to learn more about your options for natural burial.
Another option is to have a home funeral. Many families like the idea of burial, but do not want to hand their loved one off to strangers to be embalmed. In most states it is completely legal to keep a body in the home for a funeral. After everyone has gotten the chance to say goodbye, you can either transport your loved one to the cemetery yourself or take them to a funeral home to have them prepared for burial or cremation.
In most cases, states require bodies to be in a casket for the family to transport it. If you want to host a home funeral, you will need to purchase a casket ahead of time. This can easily be done online. The best part about buying a casket online is that no funeral directors will try to talk you out of having a home funeral. At Overnight Caskets, we respect your wishes.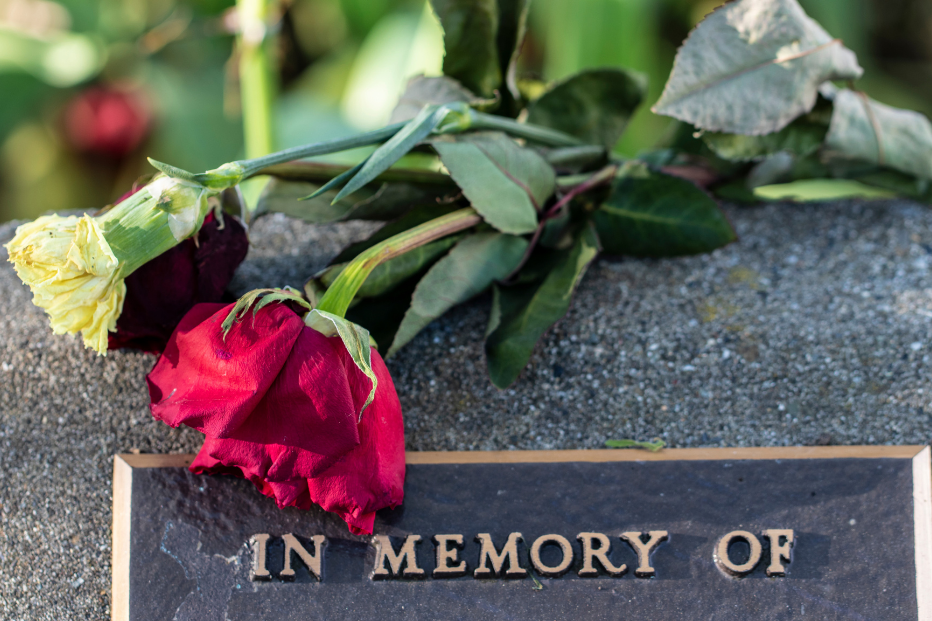 3. You Can Mix and Match Funeral Services
Funeral planning is not all or nothing; you don't have to decide between a traditional burial with all the bells and whistles, and a direct cremation with no chance to say goodbye. Even after you choose between burial vs. cremation, you can still incorporate other traditions and services.
For example, some families might choose direct cremation, then hold a memorial service where they scatter the ashes or bury them in an emotionally significant location. If your loved one wants to be cremated, but the family wants a chance to say goodbye, then one option is to buy a cremation casket for a viewing before the final cremation. It is also possible to hold a minimalistic burial or to only hold the service at the gravesite, instead of doing a viewing and a church service as well.
4. Honor Your Loved One's Wishes Whenever Possible
Funerals are usually more for the benefit of the living than for the deceased. However, it is still important to honor your loved one's wishes as much as possible. Of course, some of their wishes may not be possible due to timing or circumstance. If it is against someone's religion to be cremated, then definitely do not cremate them.
It can be challenging to honor their wishes, especially if your loved one did not leave behind a will detailing what their final wishes are. This is why it is important to pre-plan. When you pre-plan your funeral and pre-purchase a casket, you are able to leave your family members with a clear idea of what you want for your final goodbye.
5. Always Make Responsible Financial Decisions
Going into debt to pay for an elaborate funeral is not the way to honor your loved one's life. Some funeral homes try to take advantage of grieving families and pressure them into spending more. The best way to avoid this trap is by purchasing a casket online. Not only will the casket itself be more affordable, but your family will face no pressure and no pushy sales tactics while buying online.
Learn More About Burial Vs. Cremation & Buying a Casket Online
If you have questions about buying a casket online, please contact Overnight Caskets. Our team is here to help! Please use our 24/7 toll-free number: 1(800) 323-1254 or email us at Sales@Overnightcaskets.com.