Posted by Overnight Caskets on 10th Jun 2021
Most people know a thing or two about planning a funeral. It's usually sudden and you go through it in a haze of grief. You may think that your only option is to go to a funeral home and let them guide you through the process. However, you have other, more affordable, options when it comes to buying funeral items. For example, one of the best ways to save money on funeral planning is to buy a casket online.
If this sounds new, confusing, and daunting, don't worry! Here is a handy guide with all the most frequently asked questions about buying a casket online.
Is it safe to buy a casket online?
Yes, it is. When you buy a casket from a reputable company that has significant experience in the industry, it is perfectly safe and affordable. However, the internet is home to a lot of e-commerce scams. You may be familiar with the notorious website, Wish.com, which is known for scamming customers by sending them a product that is nothing like what they ordered.
There are several ways to keep yourself safe from scams when you buy a casket online:
1. Make sure that the company is based in the US. If the website does not say where the items are shipped from, there is a good chance that the company is selling cheaply-made items that were constructed in a sweatshop. This information is usually on an About Us page or a Shipping page.
For example, when you go to the Shipping on Overnightcaskets.com, you will see that we have several US-based locations to provide fast shipping anywhere on the east coast, west coast, and south eastern United States. The headquarters is located in Los Angeles, CA with additional distribution points located in Florida, Georgia, and New Jersey.
2. Look for positive reviews on items and on websites like Trustpilot and Better Business Bureau. Customer reviews are one of the best ways to make sure that you are getting the product that you are ordering. If someone ordered a lawn chair and received a 4 inch tall chair in the mail, then they will probably leave a review to warn other customers. Similarly, if a customer was highly satisfied with their product, they will likely leave a glowing review about the quality and how fast it shipped.
You will see on the Overnight Caskets website that our customers are very satisfied with the quality of our products. You will also notice our favorable rankings, including 4.6 stars on Trustpilot and an A+ rating on BBB.
3. Contact the company with questions. If an e-commerce website is a scam, then they will be hard to contact and you will be left on hold for hours. Many scam websites only have an email listed to contact them; they will often take a long time to respond or use confusing sentences with bad grammar and numerous spelling errors.
If you have any questions about the casket buying process or about delivery, there are several ways that you can contact Overnight Caskets. The website has a 24/7 Chatbot that appears in the bottom right corner of the screen; it can answer most basic questions and will refer you to a team member if needed. Our toll-free number is also available 24/7, just call 1(866) 945-1557 or email us at Sales@Overnightcaskets.com or Shipping@Overnightcaskets.com.
For more tips and tricks to spot scams, check out How To Safely Buy a Casket Online.
How do I buy a casket online?
If you have ever done your grocery shopping online or bought clothing from an e-commerce store, the process is the exact same when you buy a casket online.
Step 1: Browse the online catalog to find the casket that best meets your budget and suits your loved one. Please refer to this article for more information on the different types of caskets. When you shop online for a casket, you have the luxury of taking all the time you need. There are never any pushy sales people when you browse at your convenience in your own home.
Step 2: Click Add To Cart.
Step 3: At checkout, you can use a coupon code to save money if you are buying multiple funeral items. Fill in your payment details, the shipping address, and the billing address the same way you would for any other e-commerce store.
Step 4: Once your order is confirmed, you will receive an email with your delivery details and your receipt. If you have any concerns about delivery or the time of arrival, contact Overnight Caskets right away.
Step 5: If the casket is being delivered directly to the funeral home, they may require the family or the transportation company to dispose of the casket packaging. If your funeral home has this requirement, you can easily break down the cardboard box and throw away the Styrofoam packaging yourself. Alternatively, the delivery company can take the packaging away for a $35 fee - depending on your area.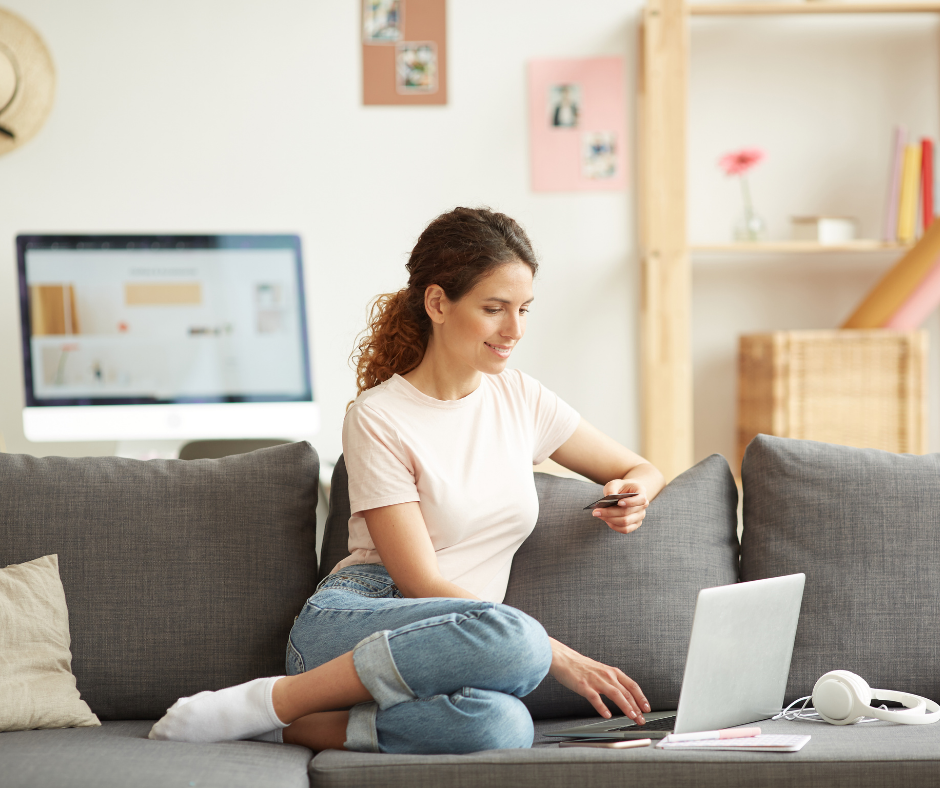 How do I know the funeral home will accept the casket that I bought online? Can they charge me extra for it?
The FTC Funeral Rule states that you may "provide the funeral home with a casket or urn you buy elsewhere. The funeral provider cannot refuse to handle a casket or urn you bought online, at a local casket store, or somewhere else - or charge you a fee to do it. The funeral home cannot require you to be there when the casket or urn is delivered to them." The purpose of this rule is to protect consumers from predatory business practices.
Under this rule, you also have other rights as a consumer who is planning a funeral. For example, you have the right to only buy the arrangements that you want, get an itemized price list from the funeral home, see a written casket price before you see the casket, get accurate price information on the telephone, receive a written statement of what you are buying before you pay, and have the option of using an alternative container.
Since the laws and requirements surrounding burial containers and embalming differ greatly between funeral homes, the Funeral Rule also makes provisions to help you avoid extra fees. It gives you the right to get a written explanation of any legal requirements related to the cemetery or crematory from the funeral home. It also allows you to refuse embalming because not a single state legally mandates routine embalming for every death. Because funeral directors have historically lied about requirements in order to charge more for embalming packages, the Funeral Rule stipulates that you have the right to correct information.
What else can I buy online?
Overnight Caskets also offers burial vaults as well as headstones through the sister company, Signature Headstones. Compared to shopping at brick-and-mortar stores, buying funeral items online is consistently more affordable. Not only will you get a better price, you will also have a better experience because you aren't being hounded by a salesperson the entire time.
The reason why buying a casket online - as well as vaults and headstones - is because online companies have less overhead, so they are able to charge less and give you a better deal. Most funeral homes need to markup big ticket items like caskets because they have to make enough of a profit to afford their overhead, including costs like rent, landscaping, maintaining the hearses, building decoration, and local billboards. On the other hand, online casket retailers like Overnight Caskets buy directly from the manufacturer to get the highest quality caskets without the middle man's markup.
Why should I buy a casket online?
The number 1 reason that most people buy a casket online is because it is more affordable than buying a casket the traditional way. The truth is that funeral costs have gotten out of control. Prices of everything have been steadily rising since the 70s, but the prices of funerals have skyrocketed. The average burial costs between $7,000 and $12,000, including the cost of the casket, service fees, transportation costs, embalming, the viewing, and the burial. A funeral with cremation costs between $5,000 and $7,000 if the family decides to also hold a service and buy a monument, marker, or space in a columbarium.
If you are shocked at those numbers, you are not alone. With that amount of money, your family could buy a used car for a teenager who has recently got their license. It could also be used to pay for a semester of college for a member of the family, pay off a chunk of college debt, or invest in home renovation. Yet, most families spend between $3,000 and $10,000 on the casket alone.
When you buy a casket online from Overnight Caskets, it will not cost you an arm, a leg, and a chunk of your savings. Simple caskets - for the minimalists in our families - start at $689 with free shipping. Another popular affordable option is the Gemini Monarch Blue Casket, which is made with 20 gauge metal and is sealed with continuous welding along the bottom. This casket costs $849.99 (not including tax) at Overnight Caskets.
A majority of our high-quality caskets cost between $1,000 and $1,599.99. Even specialty caskets, such as oversized caskets, are affordable. Ranging from $1,299.99 to $1,400 (without tax), our oversized caskets are priced comparably to all the other caskets. While some funeral homes like to overcharge exorbitantly for larger caskets, Overnight Caskets believes that you shouldn't have to overpay if your loved one was taller than average or lived in a larger body.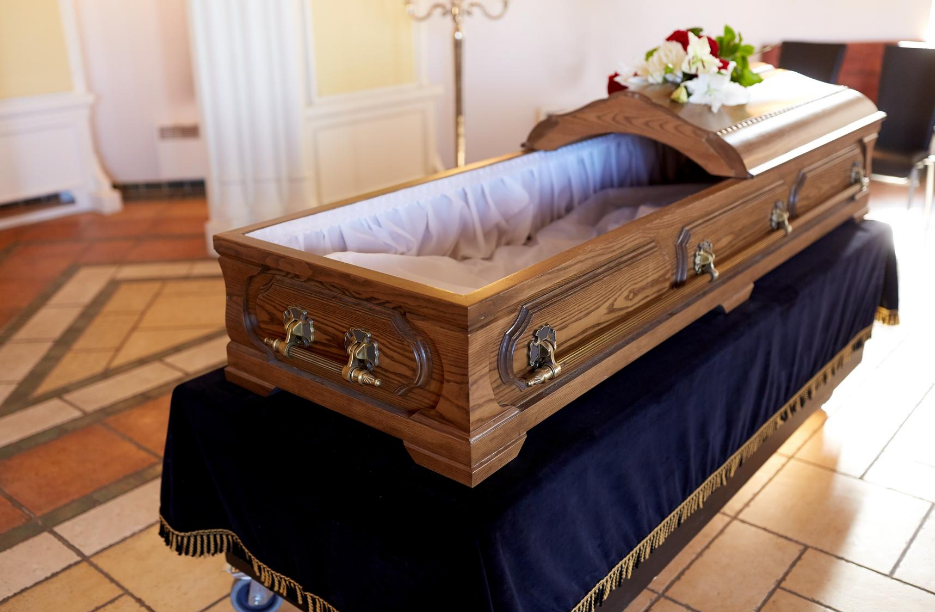 What are the benefits of buying a casket online?
In addition to the affordability, there are several other benefits to buying a casket online. When you buy online, you can do so in the comfort of your own home and at your own pace. This is a much more convenient and comfortable alternative to having to go to the funeral home where you are hounded by sales people trying to upsell you.
It also allows you to take your time to do research and compare prices. When you shop for most big purchases, it is completely normal to compare prices, read reviews, and research the different features. We do this with everything from blenders to cars to wedding dresses and homes. Yet, when you walk into a funeral home, most funeral directors don't give you time to make smart financial choices. All they care about is the fast sell as they try to cram as many services into their packages as they can charge for.
Not only is buying a casket online a better shopping experience, it also gives you the space to properly consider your finances and make smart financial decisions.
Are You Ready to Buy a Casket Online?

Browse our easy-to-navigate online catalog to find the perfect casket for both your loved one and your wallet. If you have any questions about the process, shipping, or delivery, do not hesitate to contact Overnight Caskets via phone or email.