Posted by Overnight Caskets on 21st Oct 2020
Buying clothes and household items online has become the new norm; however, many people still worry about making big purchases through the internet. While most wouldn't buy a car online, buying a casket online is actually an ideal solution for families who are having a difficult time following the death of a loved one.
There are many benefits of online casket purchasing. However, like with most industries, there is also a small risk of scams. This article will outline 5 benefits of buying a casket online and 5 tips to help you navigate the buying process
.
5 benefits of buying a casket online:
1. A Better Shopping Experience
Especially in these turbulent times and during quarantine, many people found themselves relieved to be able to make purchases over the internet. Hitting a button and having items you need show up at your door certainly makes life easier, especially if you have small children. The same is true if you buy a casket over the internet. Because the entire process is online, it is guaranteed to be a better shopping experience.
When you traditionally plan a funeral - whether you are pre-planning for yourself or planning for a loved one - it involves going to one or more funeral homes to compare prices and look at their offerings. Meanwhile, the funeral director may be hounding you to purchase a fancier, more expensive casket. Shopping online for a casket completely cuts out this unpleasant experience. The prices that you see in the catalog are the prices you are going to get, and you will never be guilt tripped when browsing in the comfort of your own home.
It is hard enough to perform day to day tasks after the loss of a loved one, let alone put together a funeral. It is completely understandable if you feel overwhelmed by a mountain of tasks, find yourself unable to leave the house, and are paralyzed by the mountain of decisions before you. This is where online shopping comes in. You don't need to leave the house, leave your bed, or even put on pants. With a few clicks of a button, you can have a high-quality casket shipped to your home or to the funeral home. This important step in funeral planning will surely take a weight off of your shoulders.
2. Buying a Casket Online is More Affordable
In addition to being a better experience, it is also more affordable. The reason that Overnight Caskets is able to offer high-quality, lovingly crafted caskets for a fraction of the price of funeral homes is because we don't have the overhead. Because we buy straight from the manufacturer and do not have as many expenses as the average funeral home, we are able to save significantly on our inventory. These savings are then passed onto you.
It is also common for funeral homes to use pushy sales tactics, packages, and markups to convince you to part with your money. Buying a casket online effectively helps you avoid all of these things. You will never be up-sold, guilt tripped, or sold packages with extras that you don't need. Shopping online also allows you to compare prices at your own leisure and use coupons.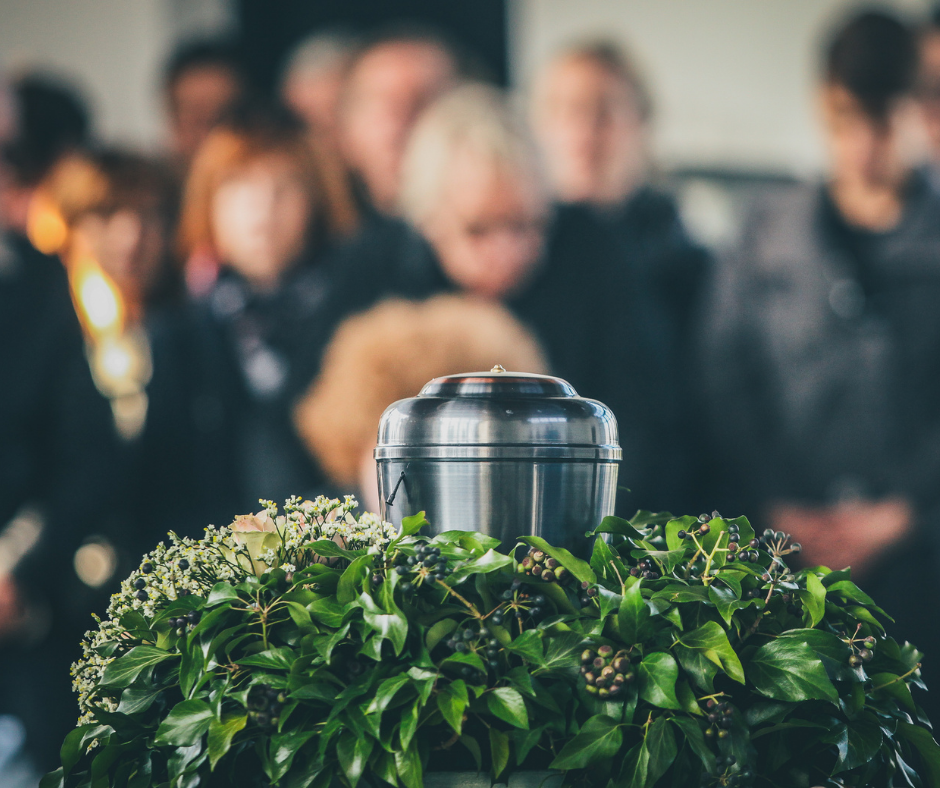 3. Safe Pre-Planning Options
Pre-Planning is where you buy your own casket ahead of time and make plans for your own funeral. This is ideal for many reasons including the fact that you save money by locking in a price, you make it easier on your loved ones, and you can get something that you want. However, there are many horror stories out there about funeral homes refusing to honor pre-need arrangements, going out of business and taking your money, or charging extra when the time comes.
There are none of these risks when you pre-purchase a casket through an online retailer. Not only do online retailers have less turnover, but they are less likely to go out of business than traditional funeral homes. Your Pre-Plan arrangement is a contract; if another company acquires Overnight Caskets in the future, then they will be legally obligated to honor that contract. All you need to do is keep a copy of the receipt in your records. If Overnight Caskets ceases to operate for any reason, a total refund will automatically be mailed to you.
Overnight Caskets has been successfully in business since 2013 and we are here to stay. Learn more about our Pre-Planning options!
4. Emotional Ease
The truth is that buying a casket isn't emotionally easy - in any form. For many families, they are in a state of shock after the passing of their loved one. It is very common for the loss to finally become real once they step into the funeral home's casket showroom. Thinking about your loved one being put into a casket often causes great distress.
While there is no easy way to plan a loved one's funeral, it can be easier to purchase a casket online as opposed to in person. Online shopping allows you to keep some emotional distance through the screen. Additionally, seeing photos of a casket can be a much less emotional experience than seeing them in person.
Purchasing a casket online also allows families to support each other by making the decision together. Traditionally, close or local family members would only select the casket at the local funeral home; this would leave relatives who live out of state out of the loop. But when you buy online, it is easy for family members to share links around, discuss their options, and process the tragic death together as a family.
5. Online Casket Retailers Offer a Greater Number of Options
There are so many choices to make when it comes to selecting a casket. For one, caskets come in different sizes: regular or oversized. They can also be wood or metal, sealable or not, and full-couch or half-couch. Because most funeral homes have a limited amount of space, there are only so many caskets that they can stock. If you want an oversized casket or a unique casket for your loved one, they would have to order it in, which would cost you more money.
Online casket retailers like Overnight Caskets do not have this problem. We offer a variety of high-quality caskets at no extra charge. A casket is a deeply personal thing. Because it is one's final resting place, we seek to offer the perfect casket for everyone.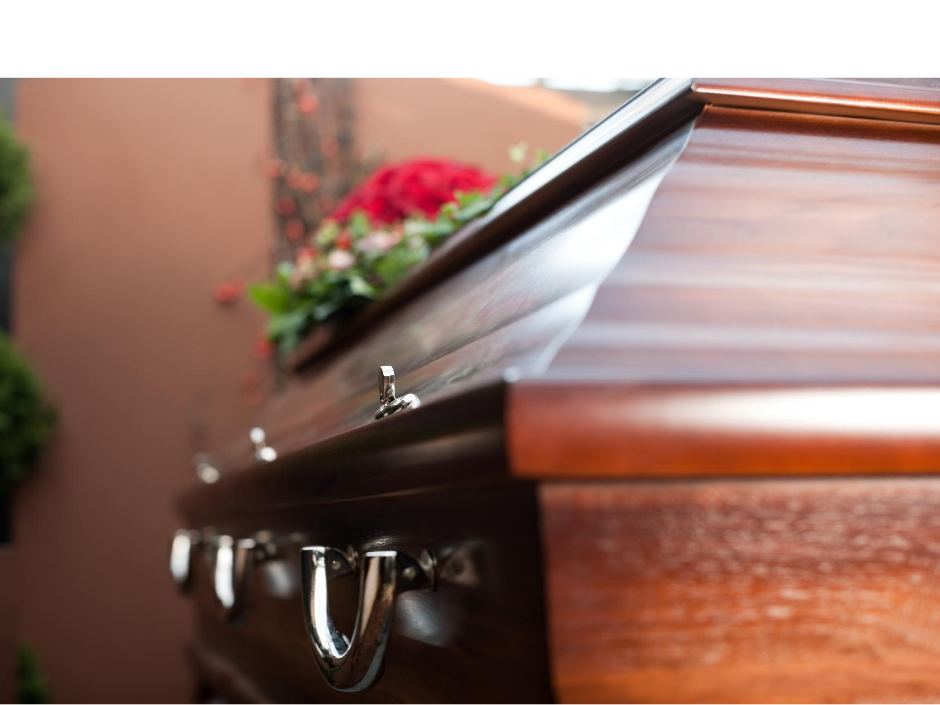 5 tips for buying a casket online:
1. Set a Budget & Account for Fees and Requirements
When buying anything online, it can be very easy to overspend or to buy things that you did not need. The first step to purchasing a casket should be to set a budget. This budget should reflect the funds available for the funeral, including any money from insurance, and the fiscal lifestyle of your loved one. For example, people who like the finer things in life may have wanted a larger, fancier funeral. No-nonsense, modest people who enjoyed budgeting and living small may be honored best with a small, affordable funeral. How much money you spend - or don't spend - is another way to honor your loved ones.
Make a note of the fees and requirements in your area. For example, some cemeteries may require embalming, so you will need to budget for that. Under the FTC Funeral Rule, funeral homes are not allowed to charge fees on items that you purchase from third party vendors; however, cemeteries may.
Additionally, please note that while shipping is often free at Overnight Caskets, many funeral homes do require the family or the transportation to dispose of the packaging that protects the casket during transit. You can dispose of the packing yourself, or the delivery company can take the packaging away for a $35 fee. Please keep this in mind and plan for it in your budget.
2. Ask Lots of Questions
Like cars, caskets are a big purchase and you have a right to know as much information as possible. If you do not understand certain terms or are confused about logistics, please contact Overnight Caskets. Our team is happy to answer your questions and walk you through the process.
Asking questions is a great way to gauge the responsiveness of the retailer. It is very important that you feel comfortable with your online purchase.
3. Get a Good Idea of What You are Buying
In general, online shopping can mean shopping a little bit blind. There are many cases of people buying a chair on Amazon believing that it is a normal chair, only for it to arrive and they realize that it is actually a doll chair. Buying a casket online is an important purchase and a big decision. Because it is your loved one's final resting place, you want to make sure that everyone gets what they want
One great way to ensure and look and quality of a casket online is to read the reviews from other customers. Customer reviews are usually very honest and will give you an idea of what to expect. If you feel comfortable doing so, you can also go see a funeral home's showroom if you want to get an idea of what a metal or a wood casket looks like in person. This way, you won't be surprised if your online casket comes and you did not expect the veneer wood to have a sheen like that.
4. Do Your Research on the Retailer
Sadly, there are a lot of scams out there. Everything from cheaply made clothing that looks and fits nothing like the picture to amazing household products that don't work. Online shopping can certainly have these risks. One of the best ways to avoid scams is by using Better Business Bureau to do your due diligence on retailers.
Another method to avoid scams is to contact the seller with questions. Companies that are trying to scam their customers will be hard to get a hold of, won't respond to messages, and will be dodgy about addressing your concerns. Bad customer service can often mean that the products are not up to scratch either.
It can also be telling how long the retailer has been in business and what their online profile is like. For example, Overnight Caskets has been in the business for 7 years and remains one of the leading online casket sellers. Our 24/7 hotline and chatbot are easy to access and our team is happy to help!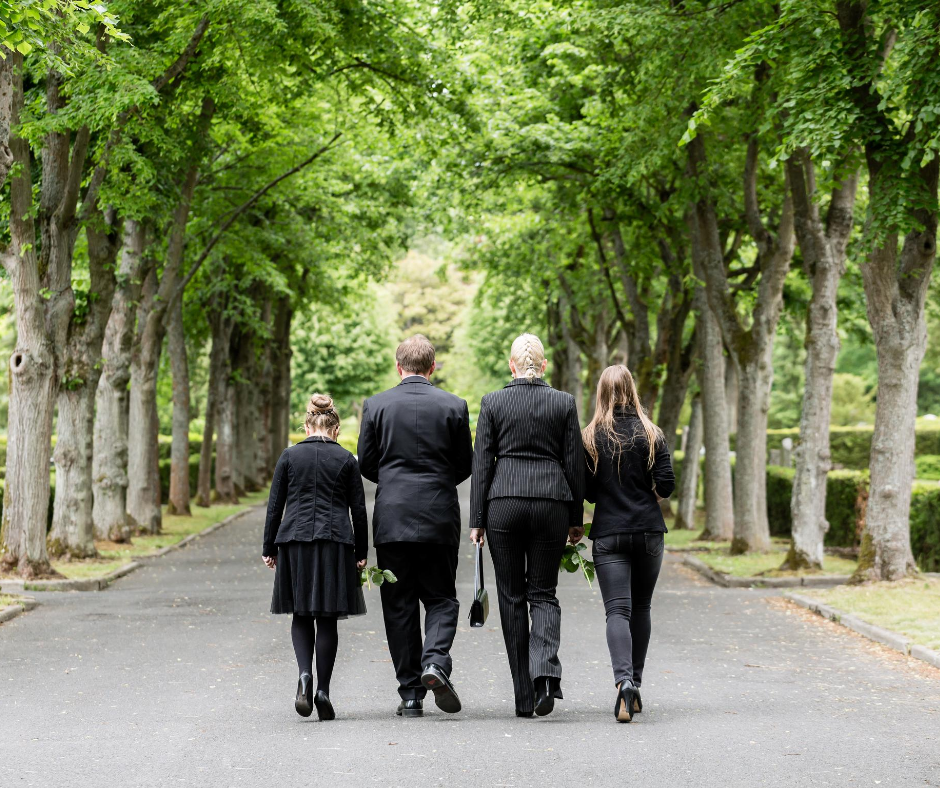 5. Communicate With Everyone
Funerals are a lot like weddings: there are many moving pieces and parts, and everyone needs to be kept in the loop. When planning events, it is very important to over-communicate as opposed to under-communicating.
If you are pre-planning your own funeral, this can mean:
Giving your loved ones your pre-purchasing paperwork
Specifying explicitly what your wishes are
Finalizing a will and notifying your family about what is in it
Personalizing your funeral to meet your wishes
If you are planning a loved one's funeral, over-communicating can mean:
Including many friends and family members in the decision-making process by sharing links to online caskets
Sending out thorough funeral invites that specify not only the time and location but also the dress code and any information about donations in the deceased's name
If your loved one is being embalmed for a viewing, providing as many photos as possible and many details about how you want them to look their best
Sharing memories of your loved one with friends and family
Calling Overnight Caskets to arrange when the casket will be delivered, where it is going, and who will unpack it
Clarifying with the cemetery about their rules and requirements
Finally, over-communicating can be more than just logistics. When it is all said and done, it can mean asking friends and family a simple question: "How are you doing?" Many people become quiet and shrink into a shell when faced with loss. But no one should have to go through it alone. Sometimes over-communicating can mean asking: "What's your favorite memory of them?" "What will you miss about them?" "Do you need help?" and "Can you help me?"