Posted by Overnight Caskets on 26th Jan 2021
There are many misconceptions about funeral planning and families often have questions about the process. This is why our team at Overnights Caskets is here to help answer some of your burning questions. If you have any questions not answered in this blog post, please see our FAQ page. You can also contact us by phone, email, or chatbot if you are confused about the online casket buying process.
Do I have to have a funeral? What are the benefits of having a funeral?
If it is not what your family or your loved one would have wanted, you do not need to have a funeral. However, funerals are often more for the benefit of the living. They give friends and family members a chance to say goodbye, get a sense of closure, and receive emotional support. Funerals can also help children in the family understand death and it can make the loss less traumatic for them.
There are many people who went through life telling anyone who will listen that they don't want anything fancy: they just want to be put in the ground. Big funerals are not for everyone. If your loved one didn't want all the expense and the frills, your best option for honoring them is by choosing direct cremation or direct burial. Any form of burial requires a casket, so you can minimize the cost and the fuss by simply ordering a casket online. This way, the process is quick, efficient, and simple - just how your loved one would have wanted it.
For the people who are not against the idea of their own funeral, there are many benefits for holding some kind of service:
Celebration of life
Marks the transition from two eras separated by the person's passing
An opportunity for families and communities to come together
Funerals can be a way to mobilize people for a certain cause
A chance to share fond memories
Helps friends and family process the loss
Gives people a way to lean on each other for support
A way to say goodbye
A funeral will make the death feel real, so people can begin the healing process
I don't know how to plan a funeral. Where do I start?
Having to plan a funeral is a burden that is thrust upon people at the worst possible time and with little to prepare them for the task. The key is to get through it one step at a time. These are some key questions that will guide you through the process:
Do you want for your loved one to be buried or cremated?
Do you want to do a home funeral or use a funeral home?
What is your budget?
The first step is to decide between burial or cremation. If you do a cremation without a viewing, then you will not need to purchase a casket. On the other hand, burial is more traditional but also more expensive, and will require you to purchase a casket.
Next, if you decide to use a funeral director, it is important to pick out the right funeral home. You can do this by reading online reviews, looking at price lists, and calling around. A good funeral director can make the planning process significantly easier for you.
Finally: the budget. Other items like the guest list, date & time, and speakers can easily be changed, but your budget is central to the funeral planning process. The best way to save money is to buy a casket online. You can read more about the benefits of online casket purchasing here.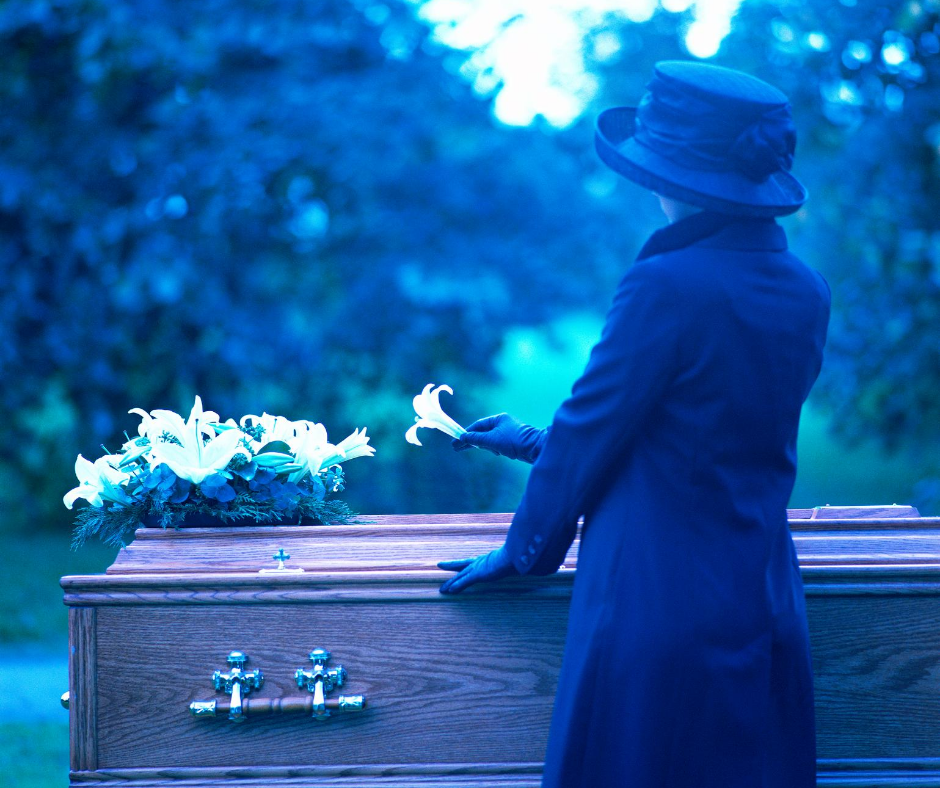 What do I need to purchase for a traditional burial?
The item that immediately comes to mind when most people think of burials is buying a casket. It is true that the casket is a central part of the service; however, there are other funeral items that will also be required. Namely, you will need a vault and a headstone.
What is a vault?
It is a concrete box that goes around the casket. Vaults are important for several reasons: they protect the casket from the elements, prevent ground sinkage, and keep moisture out. Some states and cemeteries legally require vaults, while others don't. You will need to check your local laws to see if you will be needing a vault.
You can find affordable vaults here
What is a headstone? Why do I need one?
A headstone is used to mark the location of where someone is buried. Headstones can be flat, upright, or specially shaped. Headstones are very important for returning to visit your loved one, establishing a family plot, and commemorating their life.
Am I able to buy funeral items online while using a funeral home for the service?
Yes, this is very common. Funeral homes are good for embalming your loved one, hosting the service, having a viewing, and for helping coordinate details. Most funeral directors are very experienced at what they do and are able to help you put together the perfect funeral.
However, funeral homes also have a lot of overhead to cover, so they are known for marking up prices on funeral goods. The way to get the best of both worlds is to utilize a funeral home for their services and then to buy funeral items affordably online.
Under the FTC Funeral Rule, you are allowed to buy funeral items from a third party vendor and the funeral home is required to accept them. The Funeral Rule also gives you other rights such as:
Buying only the funeral arrangements that you want
Get price information over the telephone & receive a written price list
See price lists for caskets and containers before you see the caskets in the showroom
Receive an accurate, written explanation of cemetery requirements
Make funeral arrangements without embalming (no state legally requires embalming)
Purchase individual goods without purchasing a package
When I go to buy a casket, what should I look for?
This is a very common question. As with cars, many people know they need one but don't know what features they should look for. The most important thing to look for in a casket is quality. This is for aesthetic reasons and practical reasons. First, as your loved one's final resting place, you want to give them a dignified send off. Quality is equally important because caskets get moved around over the course of the funeral. You may have heard horror stories about a loved one falling out of their casket when the pallbearers go to lift it. That would be a horrible thing for anyone to experience.
The key to avoiding such mishaps is to always look for quality. While many online retailers - such as Walmart - offer caskets at rock bottom prices, these caskets are likely made abroad and lack quality. Additionally, there are some things that you just don't buy at Walmart. The best was to guarantee that you are getting a quality casket is to purchase one from a retailer that has been in the business for a long time, who uses only the most high quality materials, and who never cuts corners - like Overnight Caskets.
Can I personalize my funeral?
Yes, there are many ways to personalize a funeral. It is very normal for couples to plan a highly personal wedding and for birthday parties to be unique to the birthday person. However, many people don't know where to begin when planning a personalized funeral.
Here is a handy guide for how to pre-plan a more personal funeral.
It is easier for one to personalize their own funeral when they are pre-planning. If you are planning the funeral for a loved one, here are some ways to make it unique to them:
Include their favorite items, hobbies, or pets in the service.
Allow attendees to take something important to your loved one with them, such as a book from their collection, a recipe from their kitchen, or seeds from their garden.
Integrate a monument into your loved one's life work. For example, if they were dedicated to ending child poverty, donate to a food bank in their name or create a scholarship fund.
Forgo the black attire and use the funeral dress code to reflect their style. For example, if your loved one was a fashion icon with a love for hats, invite all attendees to wear a unique hat that would have made them proud.
Incorporate food by serving signature recipes and finally sharing secret ingredients.
Reflect their hobbies and interests through symbols on the casket and headstone.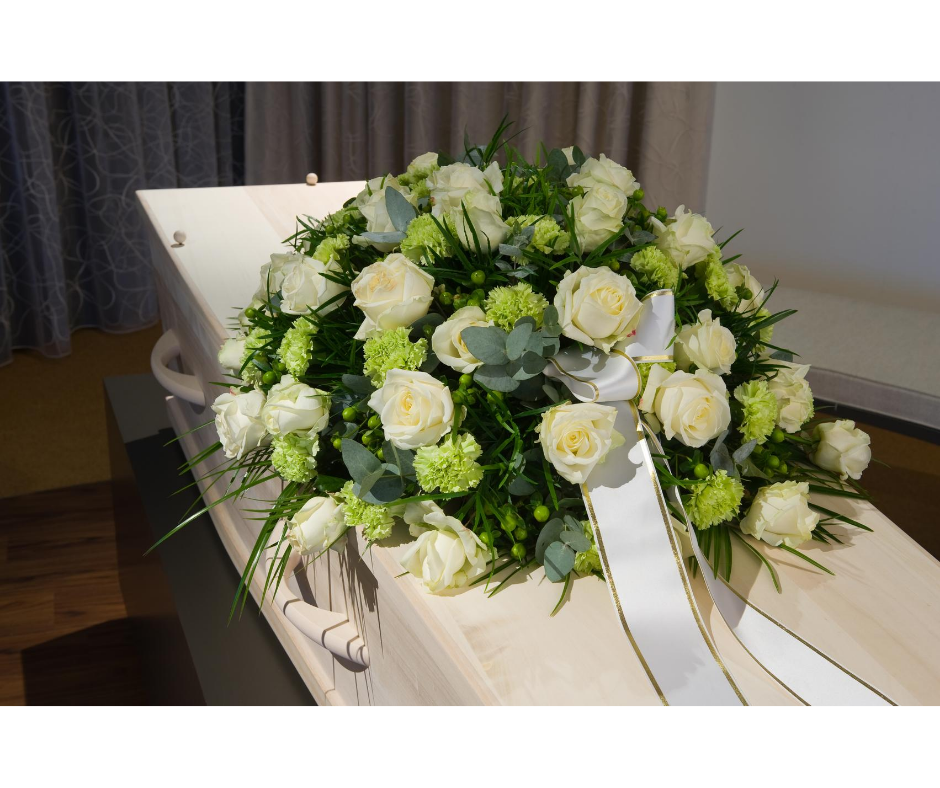 Can I plan my own funeral? Would it be weird to pre-plan?
Yes, you can absolutely pre-plan your own funeral. It isn't weird at all. In fact, it is recommended that you pre-plan your funeral because it is a great way to save money, relieve your loved ones of the burden, and be prepared. Pre-planning is also ideal because you can plan a funeral that you would want and that honors your wishes.
Part of pre-planning a funeral is pre-purchasing a casket for yourself, as well as making other arrangements and documenting your wishes. Here are some resources to help you understand the benefits of pre-purchasing a casket:
Is a metal casket or a wood casket better?
Metal vs. wood depends on you and your loved one's specific needs, priorities, desires, and aesthetic goals. Whether they are made from wood or metal, everything in Overnight Caskets' inventory is made of high quality materials. There are some benefits of certain types of caskets over others.
Solid Wood Caskets are popular for people from all walks of life because of their classic and luxurious look. When most people think of caskets, the image that comes to mind is that of a well-crafted, solid wood casket. These are ideal whether you are funeral planning for yourself or for a loved one. Overnight Caskets offers a wide range of high-quality solid wood caskets ranging from $1,000 to $3,200.
Veneer Wood Caskets are the other type of wood casket sold at Overnight Caskets. They offer the same look and feel as another wood casket, while being more affordable. When a casket is labeled as "veneer" that means that it is made with engineered wood and covered with real wood veneers. As opposed to solid wood, engineered wood is comprised of the remains of a tree after it has been milled into lumber. The wood fibers are mixed with adhesive resins to provide added durability. This method of making caskets allows more than 95% of a tree to be used, which reduces waste.
Despite the difference in how this type of wood casket is made, veneer wood caskets are just as strong, durable, and long-lasting as solid wood caskets. On average, veneer wood caskets are more affordable, ranging from $1,000 to $1,500.
Metal Caskets are a more modern option that is becoming increasingly popular due to their ability to seal. Whereas wood caskets can't be sealed entirely, some metal caskets are equipped with a gasket that effectively keeps out the elements. Overnight Caskets offers a wide range of options for metal caskets. Our most affordable metal casket is around $900 and our most luxurious casket is priced at $4,500.
Metal caskets are measured by gage; this refers to the thickness of the metal used to make it. The lower the number for the gage, the thicker the metal. This means that an 18 gage casket is thicker and sturdier than a 20 gage casket.
When it comes to picking out a casket for yourself or a loved one, don't worry about all the tiny details. First, think about your budget and how simple or fanciful you want the funeral to be. Then, try to find a casket that matches the aesthetic of your loved one. It can sometimes help to draw a parallel between caskets and cars. It is very telling what kind of car a person drove during their life. For example, those who loved quality and enjoyed driving the best and fastest cars, might prefer a sleek, well-made metal casket. Whereas people who were happy with their reliable Saab and chose practicality over frills might prefer a simple, dignified mahogany casket.


If you have any further questions, please contact Overnight Caskets or browse our Catalog to explore your options.