Posted by Overnight Caskets on 8th Jul 2021
Can you buy furniture online? Yes, you can. Can you buy groceries online? Yep, they get delivered right to your door. Can you buy cars online? Definitely. Can you buy clothes online? Yes, very easily - hopefully it fits!
Can you buy caskets online? The answer may surprise you: yes, you can.
How You Can Buy Caskets Online
The internet has literally everything at the exact moment that you need it. Even at the time of need. Overnight Caskets is an experienced online casket retailer that sells affordable, high-quality caskets exclusively online.
How?
It's easy: When you buy caskets online via our easy-to-use website, the casket will be shipped to you as soon as possible. It depends on your area, but most customers in the US qualify for free shipping.
Our caskets are made in the US from high-quality materials. The reason they are more affordable is because we buy directly from the manufacturer and keep our overhead low. This makes our caskets significantly more affordable than comparable options at funeral homes.
Additionally, there has been a significant decrease in the number of burials in recent years. The burial rate was at 37.5% for 2020, which is down 7.7% from 2015. Most funeral homes rely on all-out burials to cover all their expenses. With fewer people choosing burial, funeral homes have to crank up the prices of their caskets and other funeral goods to stay in business.
It also doesn't help that many family-owned mortuaries are being bought up by large chains. Companies like Service Corporation International are more likely to over-charge for caskets, especially if they control all the funeral homes in a certain area. It is essentially the funeral version of what Walmart does.
The good news is that you have another option. When you buy caskets online, you can skip the over-charging, pushy salespeople, and complicated funeral packages. Not only is it easier to buy a casket online, it is also significantly more affordable.
How Does Buying a Casket Online Work?
If you have grocery shopped online, bought new clothes online, or used Amazon to gift shop, you are already halfway there when it comes to buying a casket. If this is a first, however, it might help to get a tech buddy to help you navigate the website.
Step 1: Go to the Catalog
You can either browse all the caskets at once, or you can look at one type at a time. For example, some people know that they will need an oversized casket for their loved one. Others prefer a full couch casket to a half-couch.
Step 2: If you have questions about what terms mean, read this handy guide or browse our blog for more valuable information.
Frequently Asked Questions About Funeral Planning
6 Funeral Planning Secrets To Save You Money
What You Need To Know About Buying a Burial Vault Online
Step 3: Take your time to make a decision. While all our caskets are very affordable, it is still important to set a budget when you buy caskets online. If you are planning a large funeral at a unique venue, it is especially important to not spend all your money in one place - on the casket. So break out the pocket calculator and take all the time you need to decide.
Step 4: Once you are 100% sure that this is the casket you want, it is time to check out. Simply hit the "Add To Cart" button and click "Checkout." The website will prompt you to select a payment method, input a shipping address, and give your contact info. Once the transaction is completed, you will be sent a confirmation email along with any other pertinent details.
Step 5: The casket will be shipped to you as soon as possible. There is a small detail that you will need to plan ahead for. Some funeral homes have policies regarding the packaging on caskets bought from third party vendors. They may require the family or the delivery people to take the packaging away.
You have 2 options: you could break down the packaging yourself - it is very easy, it is just cardboard and styrofoam. You could also have the delivery drive cart away the packaging. This has an extra $35 fee, and the driver will need to be notified before the delivery. Contact Overnight Caskets if your funeral home has a similar policy.
Step 6: With the casket affordably taken care of, just focus on getting through the funeral. If you feel hopeless or need support, there are many resources out there to help. Organizations like Grief Anonymous, Grief Speaks, and the Grief Resource Network can help provide the tools and resources to get through this loss.
Why It Is Perfectly Safe To Buy Caskets Online
If you have questions or concerns, that is completely normal. There are a lot of scams out there on the internet. Like when you buy a lawn chair on Amazon and it is actually 6 inches tall when it arrives. Websites like Wish.com have perpetuated the idea that all e-commerce sites are scams. Don't worry! Here is a handy guide for how to detect scams when you go to buy caskets online.
How To Safely Buy a Casket Online - Overnight Caskets: Pre-Planning Division
In general, there are a few things to keep an eye out for when you buy a casket online. Whether you are purchasing for a loved one or pre-purchasing for yourself, here are 5 general safety rules.
If it seems too good to be true, it probably isn't true - If a casket seems too affordable (anything under $400), it is probably made of cardboard or made for an American Girl Doll.
Questions are your friend - Don't be afraid to be a "Karen." If you have questions, contact the retailer and ask them. At Overnight Caskets, our direct line is 1(866) 925-3706. You can also reach us by email at Sales@Overnightcaskets.com or at Shipping@Overnightcaskets.com.
Check the descriptions and dimensions - Make sure the item is right for you by reading all the details. For example, the In God's Care Spruce Blue Casket has a rubber gasket sealer with a locking mechanism, a memory deposit space, and continuous welding along the bottom. However, it is made of metal, so it would not be safe for cremation.
Read reviews of the items - Unhappy customers normally let everyone know if they don't like a product or if it wasn't what they expected. For example, customer Marilyn found that the Heritage Bronze Casket was "a little small" for someone who is 6'3" and 245 lbs. If you are looking for a casket for someone of a similar size, you may want to consider opting for an oversized casket.
Share it with others - If you are not as internet savvy, consider sending the link of a casket you are considering to others in the family. They might have suggestions, opinions, or notice something fishy about the website that you missed.
How Buying a Casket Online Is Better Than Buying a Casket At a Funeral Home
In general, most of us prefer buying things online instead of in-person. There are some obvious benefits to online shopping that apply no matter what the item is. For example:
It is more convenient. You can shop at home and you can wear your pajama pants, or no pants.
No traffic or parking, which is especially convenient for people who rely on public transportation or live in the middle of nowhere.
Items are easy to find online and are rarely out of stock.
No risk of catching COVID-19 or the seasonal bug.
It is great for parents because you won't need to wrangle screaming kids in public.
It is also great for introverts who don't want to talk to anyone.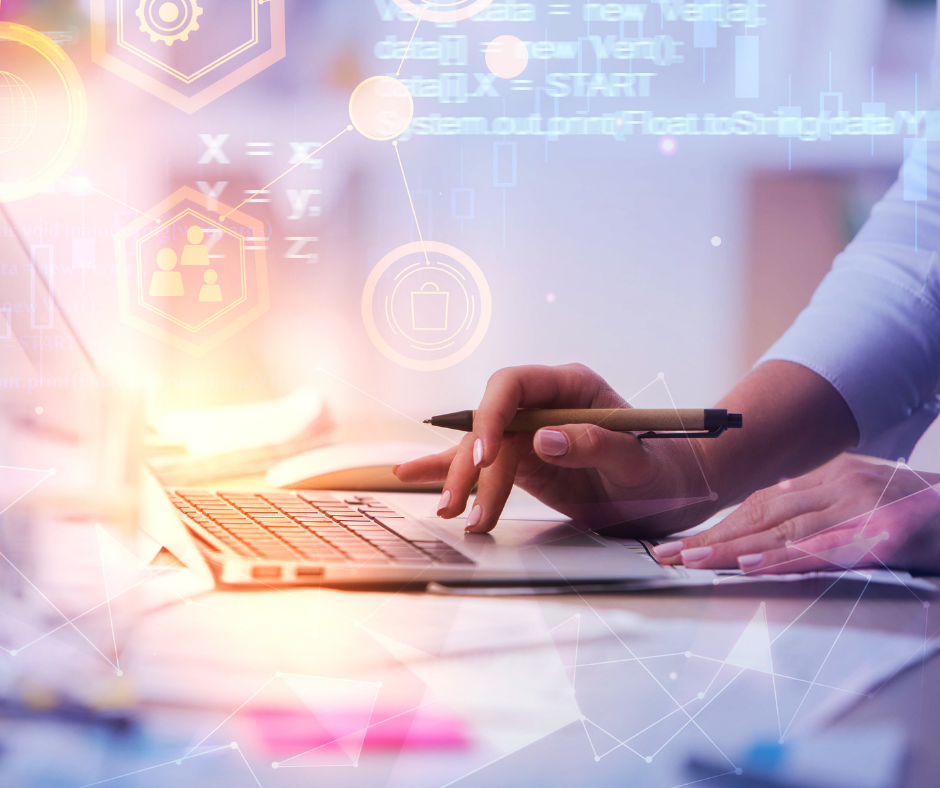 There are a few benefits unique to buying a casket online. The biggest benefit that customers remark upon is that it is a great buying experience. If you have ever bought a car - new or used - then you know how annoying it is for a salesperson to steer you around the lot, upsell you, and not listen to your needs. This is also a common thing to experience at funeral homes. Funeral directors and salespeople want to make their quota, so they will guilt trip you, upsell you, ignore your preferences, and try to sell you on things you don't want.
When you buy caskets online from Overnight Caskets, there will be none of these pushy sales techniques. You get to shop in peace, wearing whatever pants you want - or no pants - and make a decision at your own pace.
Because buying a casket online involves no salespeople, you can also take all the time you need. No one is trying to make a quick sale on you; you are in control. Feel free to take the time to compare prices, do research, Google terms, share links, and sleep on it before you make a final decision.
The second reason why our customers prefer to buy a casket online is because it is more affordable. As you know, Overnight Caskets does not have much overhead, so we can pass those savings onto you. Here's an example: The Hamilton Cherry Solid Poplar Wood Casket with a cream velvet interior costs $1,299.99 when you buy it online from Overnight Caskets. However, the same casket from a funeral home in Waco, TX costs $2,795. Here's another one: the Full Brush Copper Casket with an ivory velvet interior costs $1,349.99 at Overnight Caskets. Guess how much the same casket costs that that funeral home in Texas? $5,995, which would put the cost of the overall funeral at nearly $11,000.
Here's why you should buy caskets online: One perk is that you get to shop in peace, but the biggest benefit is that it will save you tons of money.
There Can Be Downsides To Buying Caskets Online
While many people love the convenience, affordability, and ease of buying a casket online, it isn't always for everyone. There are downsides to everything, and when it comes to buying a casket online, there are 3 things to consider:
You don't get to see it in person when you buy caskets online.
If you are not tech savvy, buying a casket online can be challenging.
Sometimes it is nice to have someone walk you through the process when you are making a big purchase for the first time.
What if you want to see the casket in person? What if you have lots of questions? What if computers aren't your thing? If this is your situation but you still want to save money on a casket, there are several ways to work around it.
If it would help you to see the casket in person, you can go to a funeral home and ask to take a look at their caskets. Tell them that you are considering pre-planning or that you are thinking about your options before the time comes. While you still might have to deal with some salesperson tactics, this is a great way to become familiar with caskets. Because Overnight Caskets has many of the same items as sold in funeral homes, you can see your casket before you buy it online.
Let's say that computers aren't your thing. Not everyone is comfortable with doing everything through screens. If this is the case, you may want to recruit tech savvy friends, grandchildren, your kids, or younger friends of the family to help. Another option is to go to your local library and ask for assistance at the reference desk. Most librarians are used to helping community members with online tasks.
When you are doing something for the first time, it can be nice to have help. This is especially true when you are making a large purchase. While the team at Overnight Caskets can't physically walk you through the sales floor, we are happy to answer all your questions. Simply call 1(866) 931-1811 or email sales@overnightcaskets.com with any questions.
Yes, You Can Buy Caskets Online

If you are ready to get started, browse our online catalog or contact Overnight Caskets to learn more about the online casket buying process.