Posted by Overnight Caskets on 23rd Dec 2020
The world is a very different place than it was this time last year. COVID-19 has changed the way we celebrate holidays, the way we work, how children attend school, and how we act in public places. The COVID-19 pandemic has also changed how families plan and attend funeral services. If you have questions about funeral planning during COVID-19, please keep reading to learn more.
How To Stay Safe: CDC Guidelines Explained
Everyone has been told repeatedly to wear a mask in public places and to stay 6 feet away from others; however, it is often unclear when and how these guidelines apply. According to the Center for Disease Control, masks should be worn in situations where proper social distancing with people other than your household cannot be maintained. For example, shopping indoors, walking down a crowded street, taking public transportation, and participating in exercise that results in heavy breathing. While masks aren't always comfortable, they are the best way to keep yourself safe.
Other activities like singing in groups and sharing objects can also risk spreading Coronavirus. For this reason, it is safest to postpone choir practice and avoid sharing items like books, sheet music, computers, and writing utensils with people outside your household. If common items are shared, they should be wiped down or placed into quarantine for 72 hours to prevent transmission.
Funeral Planning During COVID-19 - Stay Safe By Buying a Casket Online
A lot of things are being done online now. For example, you may have your groceries delivered or use one of many food delivery apps to have ready-made meals brought to your door. Contact-less pickup is becoming the norm for retail and foodservice alike. Did you know that you can also buy a casket online?
Traditionally, planning a funeral would involve going to a funeral home in person to pick out a casket. If that sounds like a lot of contact, it's because it is. If you want to minimize your family's risk of exposure to COVID-19, the safest option is to buy a casket online.
While other companies are scrambling to figure out how to take their business online, Overnight Caskets has been in the business of selling high-quality caskets online for a long time. Not only does our business model allow you to shop in the safety of your own home, our caskets are also much more affordable! Unlike most funeral homes, we buy direct from the manufacturer and don't have much overhead; this means that we will never markup the prices and make our customers pay for our overhead.
In these uncertain times, affordable is better. Many people have lost their jobs or had to quit to avoid exposure. Without another stimulus check on the horizon, many families are tightening their belts and only buying the essentials. So, if the worst happens and there is a death in the family, the best option for most families is to save money and to stay safe by shopping online for a casket. Our caskets range from $700 to $4,500, which is much more affordable than at a funeral home where the average casket cost is $2,000 to $4,000
In addition to caskets, Overnight Caskets also sells affordable vaults and headstones online. When you purchase funeral items online, the funeral home is required to accept them without charging you extra fees. The items can be delivered directly to the funeral home or to the cemetery, where they will be ready for the service or burial.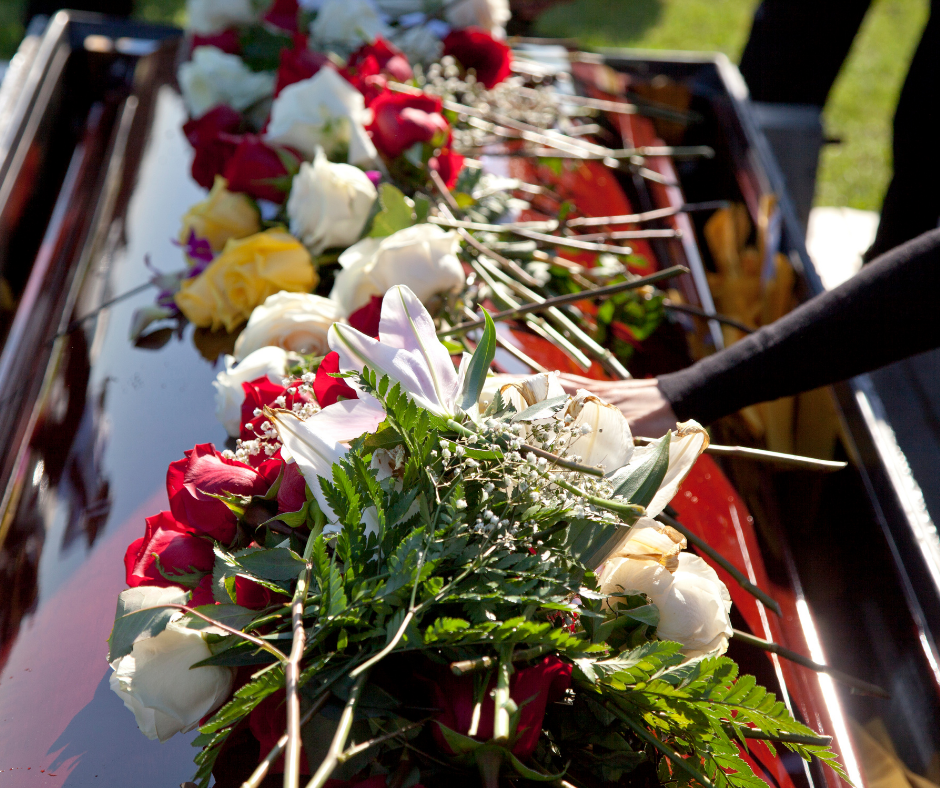 Other Funeral Planning Safety Tips
Buy online or over the phone when possible. This includes everything from the casket to flowers to headstones.
If you have to go somewhere in person, be sure to wear a mask at all times.
If you have lost a loved one to Coronavirus, that won't affect whether they should be buried or cremated. It is safe for either burial or cremation, so go with what they would have wanted.
Before you start planning, make a budget and stick to it.
You may not be able to have in-person family gatherings, but you can still make everyone feel included in the process by calling up others for advice or sharing links to the caskets that you are considering.
Guidelines For Planning a COVID-Safe Funeral
Many of the societal changes caused by COVID-19 directly impact funeral services. Unlike funerals in the past, attendees can't gather in large groups, share religious objects, enjoy musical performances, or sing funeral songs together. This makes funeral planning during COVID-19 very challenging for families.
The CDC recommends making the funeral process as virtual as possible, as opposed to having a large in-person gathering. It is also safer to limit the attendance at a funeral to only the immediate family. Virtual or socially distanced memorial events can be held later to safely include the extended family, friends, and members of the community. During any funeral events that involve people outside of your immediate household, always wear a mask and sanitize your hands frequently. Finally, because the Coronavirus can be spread via surfaces, it is safest not to touch the deceased's body, their personal belongings, or any ceremonial objects during the service. If one attendee is infected and does not know it yet, they risk transmitting the virus to others via these objects.
Traditionally, part of the grieving process has involved seeing and touching the deceased, it simply isn't safe to do so now. Because it might be very tempting for funeral attendees to touch the deceased's hands or face, perhaps it may be best to not have a viewing or an open casket. There are other ways to say goodbye to your loved ones that do not present as much risk to those paying their respects.
4 Ideas for COVID-Safe Funerals And Memorials
Consider a Virtual Funeral
What does a virtual funeral look like? Think about a traditional funeral service. When you planned a funeral service pre-COVID, what was the most important part of the service? It probably wasn't the number of flowers on the casket nor the casket's shiny finish. The purpose of a funeral is for friends and family members to say goodbye to their loved one and provide each other with emotional support. That does not necessarily require a large gathering in person.
Virtual funeral planning during COVID-19 is actually quite similar to traditional funeral planning. You will still need to consider who will be invited, what the dress code will be, who is hosting, and who is speaking. If you want to livestream a viewing, then you will need to speak with the funeral home about their rules and technological capabilities. But for the service portion of the funeral, it is fairly easy for a religious leader to speak and for close friends to give a eulogy over a Zoom or FaceTime call.
Here are some things for you to consider when planning a virtual funeral:
You may require a tech support person - Zoom can be challenging to operate, especially for older family members. Consider asking younger family members to teach everyone how to get into the Zoom meeting and how to mute themselves.
Send out multiple meeting links - Those Zoom meeting links are easy to lose track of. Make sure to send out multiple emails to everyone invited to give them the Zoom link.
Attendee etiquette - As with a traditional funeral, there is etiquette for virtual funerals too. For example, attendees should be well-dressed with their cameras on. Attendees should also arrive to the virtual meeting early. As the host, you will be able to set up a waiting room and let everyone into the Zoom meeting when it is time for the service. Additionally, attendees should remain muted unless they are one of the scheduled speakers. If you are using Zoom, the chat feature may be useful for attendees to quietly share stories and comfort one another during eulogies.
While a virtual funeral is certainly new and unfamiliar, there are several benefits to taking this route while funeral planning during COVID-19:
Virtual events have little risk of spreading the disease. While it can be easy to tell yourself "it will be fine" and plan an in-person event anyway, please consider that spreading a deadly disease is not how your loved one wants to be honored.
Virtual funerals can be more inclusive because out-of-town family members won't be excluded and you don't have to narrow down the guest list.
Unlike other funeral alternatives, virtual funerals are ideal because they allow room for religious leaders and close family members to speak during the event.
Not having an in-person service is significantly more affordable because you are saving on costs of elements like flowers, food, transportation, and venue.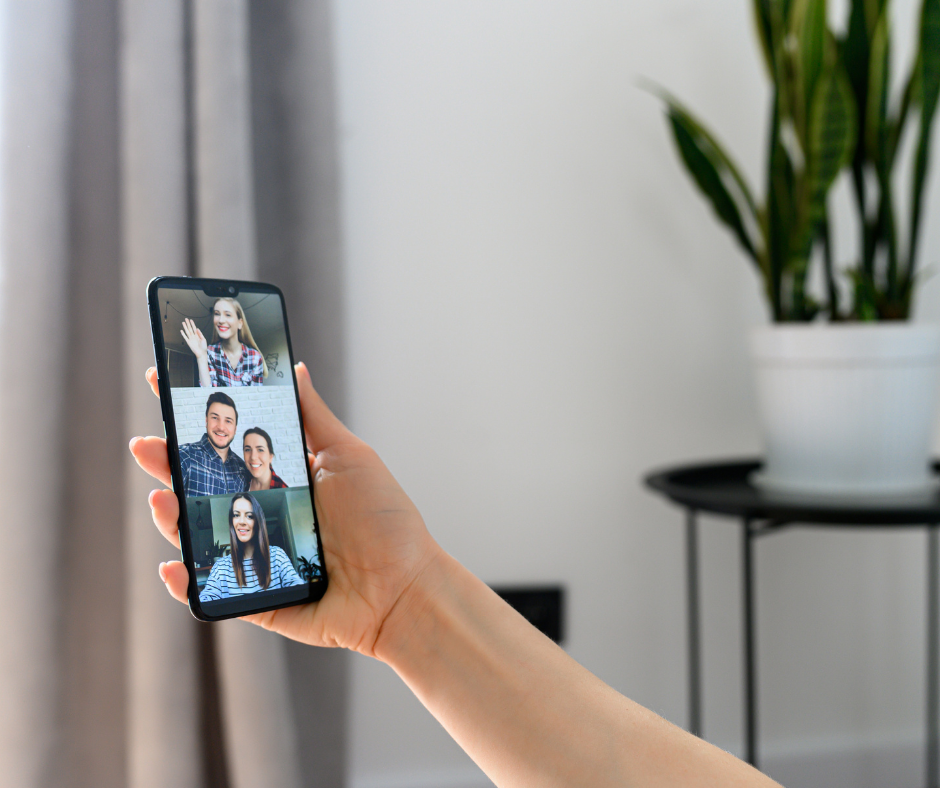 Drive-Through Funeral - Another Option for Funeral Planning During COVID-19
The idea of a drive-through funeral may sound strange, but they have become a popular way to say goodbye during the pandemic. A drive-through funeral looks like this:
The deceased's close family members stand outside the funeral home (with masks on) and invite friends and extended family to come pay their respects.
Visitors also wear masks and pull up in their cars, roll down their windows, and offer condolences to the family. This is also an opportunity for visitors to share memories and endearing stories about the deceased.
If the family wants an open casket or a viewing, the funeral home may place the deceased and their casket in the foyer of the funeral home, allowing visitors to see them and pay their respects.
Depending on the comfort level of the family, they may allow visitors to get out of their cars to say a prayer over the deceased. In this case, it is very important to limit how many people touch shared surfaces and to disinfect anything that multiple people are touching.
Of course, this type of funeral is not ideal; however, it is better to be safe while funeral planning during COVID-19 than to spread a deadly disease while saying goodbye to a loved one.
Have a Socially Distanced Grave-Side Service Only
According to the CDC, it is significantly safer to have gatherings outdoors rather than indoors. This does not mean that you should host a 50 person outdoor funeral. Even when outdoors, it is still best to maintain 6 feet of distance from others and to always wear a mask. However, if your family members simply must gather in-person for a funeral, the safest way to do so is to have an outdoor grave-side only service. This means that everyone goes straight to the gravesite where speeches are given and a religious leader may preside.
This option involves no indoor element of the funeral. In order to keep everyone safe from Coronavirus, you may want to consider:
Arranging time slots for the service so only small groups of people are at the gravesite at once.
Livestreaming the service for older, at-risk, and out of town relatives who may not be able to attend.
Utilize markers and barriers to enforce the rule of 6 feet between different households.
Requiring masks and face shields for everyone in attendance.
Make a Comfort Booth To Safely Grieve Together
Since the start of the pandemic, many nursing homes have created Hugging Booths. These booths allow family members to visit and hug their elderly relatives without the risk of exposing them to COVID-19. Most Hugging Booths are made in a doorway with a length of plastic sheeting stretching over the doorway. The plastic sheeting has arm sleeves that allow one person to hug another person with a safe layer of plastic separating them.
Traditional funerals normally involve hugging, touching, and holding each other - this is an important part of the grieving process. Since it isn't safe to hug people outside your household, you may consider making a Comfort Booth in your home. This would allow your household to hug, comfort, and be comforted by friends and extended family members after the loss of a loved one. Of course, it will be necessary to disinfect the Comfort Booth between users, but it can be a great way to stay emotionally connected and experience human touch during a very difficult time.
Contact Overnight Caskets With Any Questions!
If you have any questions about our online platform, specific caskets, or delivery, do not hesitate to contact Overnight Caskets. Our team is available 24/7 to help you and your loved ones.